6 Reasons Why Cotton Bedsheets Make a Great Wedding Gift
Why Cotton Bedsheet
Jan 19, 2021
h1>6 Reasons Why Cotton Bedsheets Make a Great Wedding Gift
Once again, it's that time of the year, when weddings are in full swing and guests are looking for thoughtful gifts to present to their loved ones.
If you're into personal, unique, yet affordable gifts, this article is for you!
Here are six reasons why bedding makes a great wedding gift:
1.● A Twist on Traditional Wedding Gifts
A wedding gift is an opportunity to express your love and support for the newlyweds.
While a new set of bedsheets might not be the first thing to spring to your mind, it does come across as a lovely gesture.
Why?
Well, considering we spend almost 1/3rd of our lives in bed, sheets and duvet covers wear out more often than we think.
After all, cutlery and wine bottles have been overdone. So why not give them something special they can use every day, for years to come?
We urge you to put a twist on traditional wedding gifts. Provide these lovebirds with the opportunity to experience 5-star luxury all night, every night!
With Portico, creating that intimate experience is easier than ever. Browse through the best cotton sheets on our online website and provide your loved ones with gifts they can't refuse.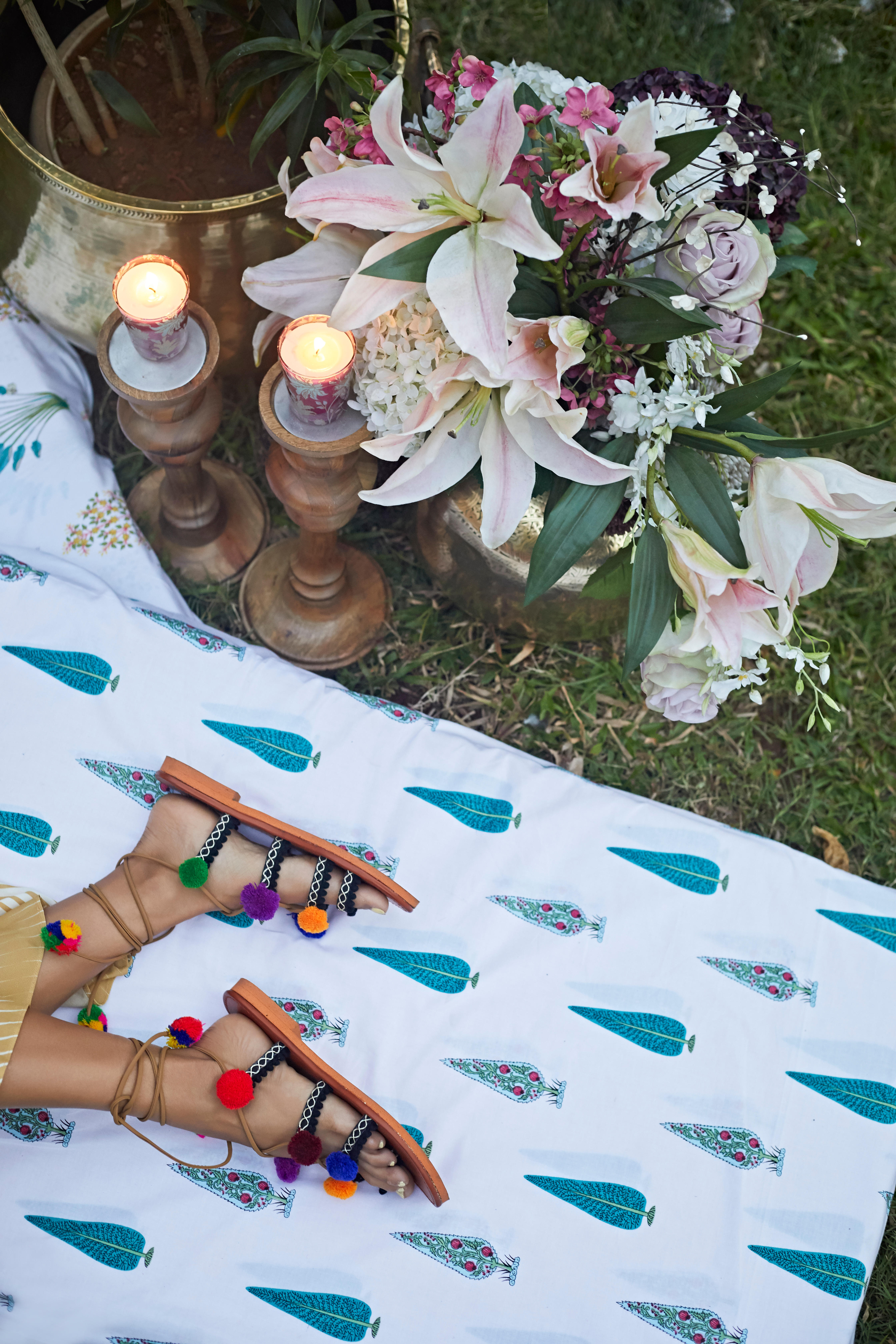 2.● A Good Night's Sleep All Night, Every Night!
Cosy bedsheets are gifts that just keep on giving!
Especially those made with 100% pure cotton. Being loose and airy, they allow one's skin to breathe, without causing any irritation.
And, with India's hot and humid climate, investing in pure cotton bed sheets is a must!
Who doesn't crave comfort all night long? We're certain the couple you decide to gift bedsheets to will be springing with joy. We can almost 'bed' on it!
With Portico's Imprints Collection, a good night's sleep 365 days a year is a dream no longer.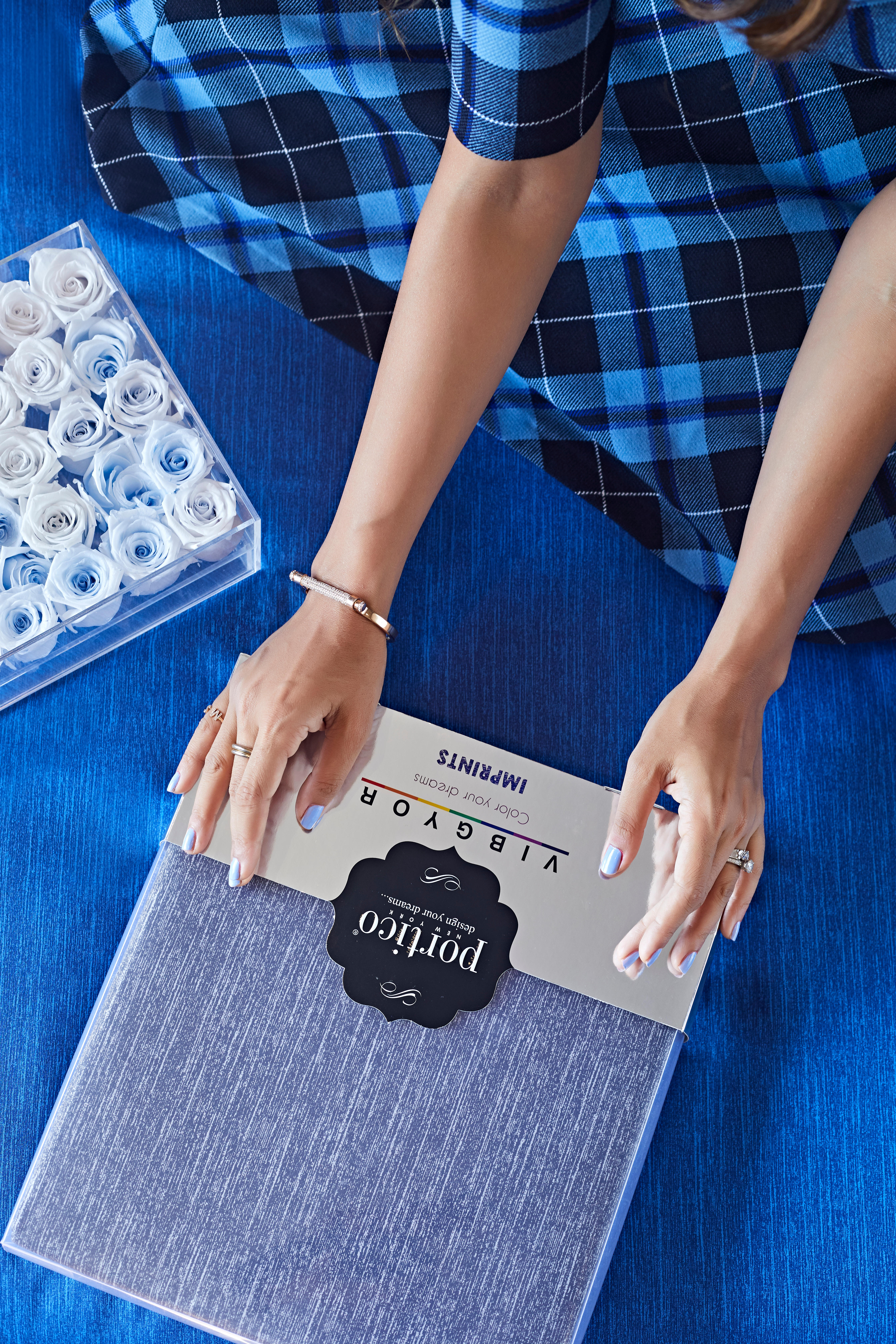 3.● Unparalleled Style & Comfort
It's official. Every couple should own at least one set of classic white bed sheet sets from Portico, especially if they're into a more aesthetic, Pinterest-worthy vibe.
It's perfect for every season and adds a touch of opulence to any home.
And of course, the comfort is unparalleled.
Crisp, white bed sheets can transform an ordinary bedroom into a decor statement in the blink of an eye.
To tie it all up, add a splash of colour with soft comforters or cosy blankets from Portico!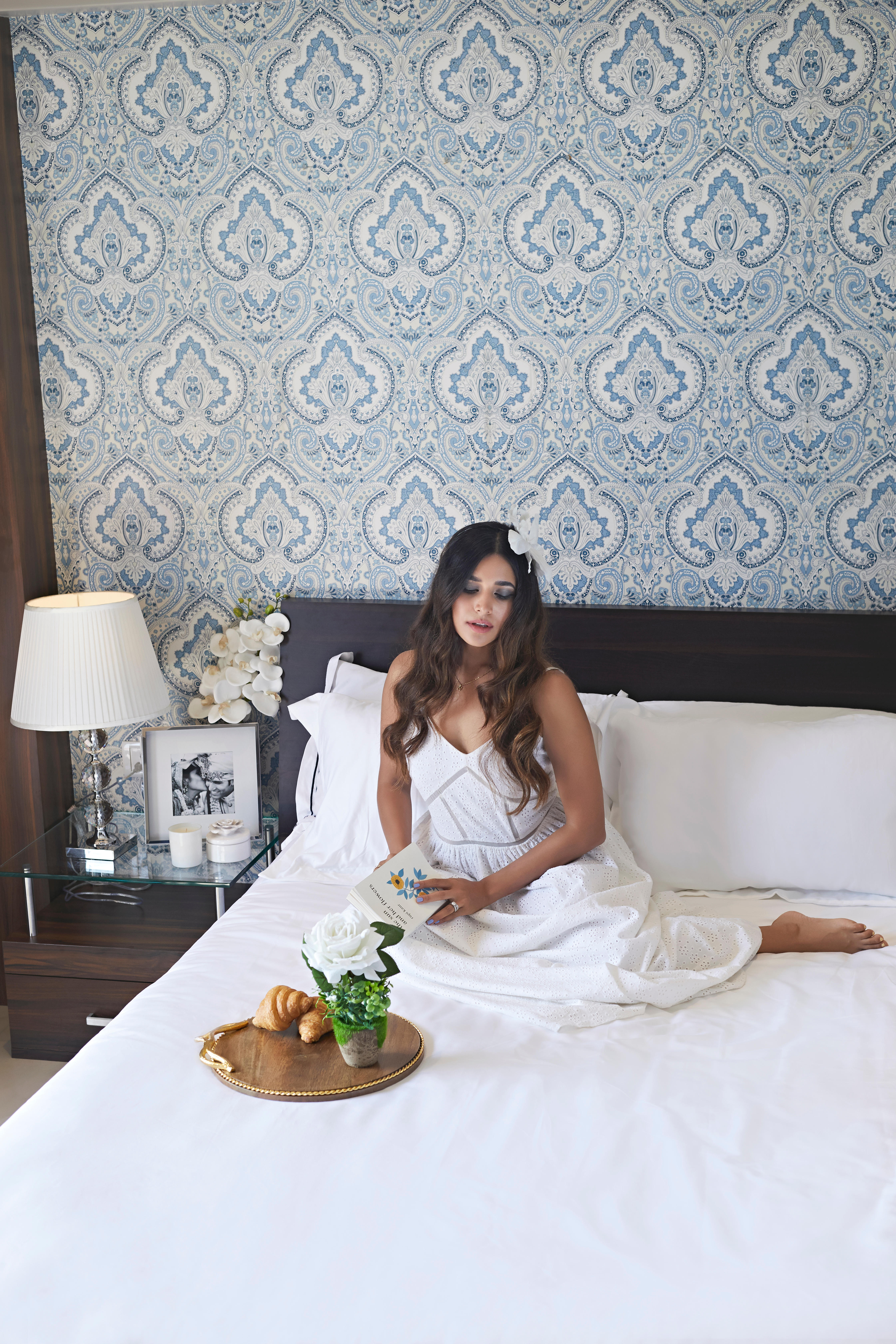 4.● A Complete Look
With your help, the newlywed couple can completely revamp the way their bedding currently looks.
With bedsheet sets from our Shalimaar, Cadence, Percale & Marvella Collections adding a hint of magic to one's room has never been easier!
And, if you think bed sheets aren't enough and are looking for more gift-worthy items, you've come to the right place.
Browse through a range of pillow covers, blankets, comforters, towels and the best cotton bed sheets from Portico!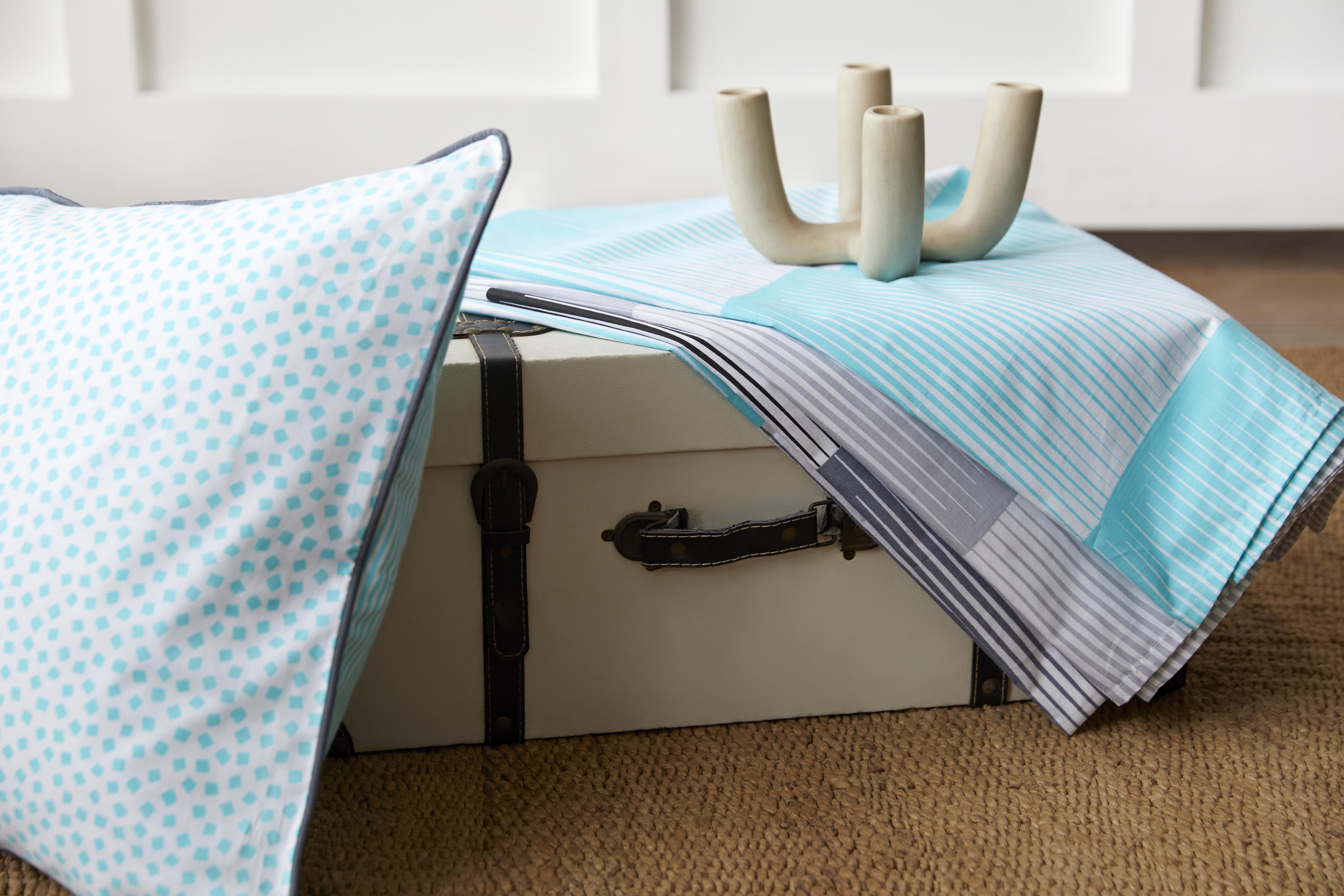 5.● A New Start With New Cotton Bedsheets
Weddings symbolize a fresh start, and so should every other aspect of a newlywed's life!
Thus, investing in a clean, fresh and crisp set of sheets is a must.
To start marriage off on the right foot, quality bedding coupled with deep slumber is the ideal combination.
When it boils down to couples, who enjoy breakfast in bed, a soft duvet cover from our Just Us Collection can never go wrong; giving the bedroom a more sentimental and romantic feel.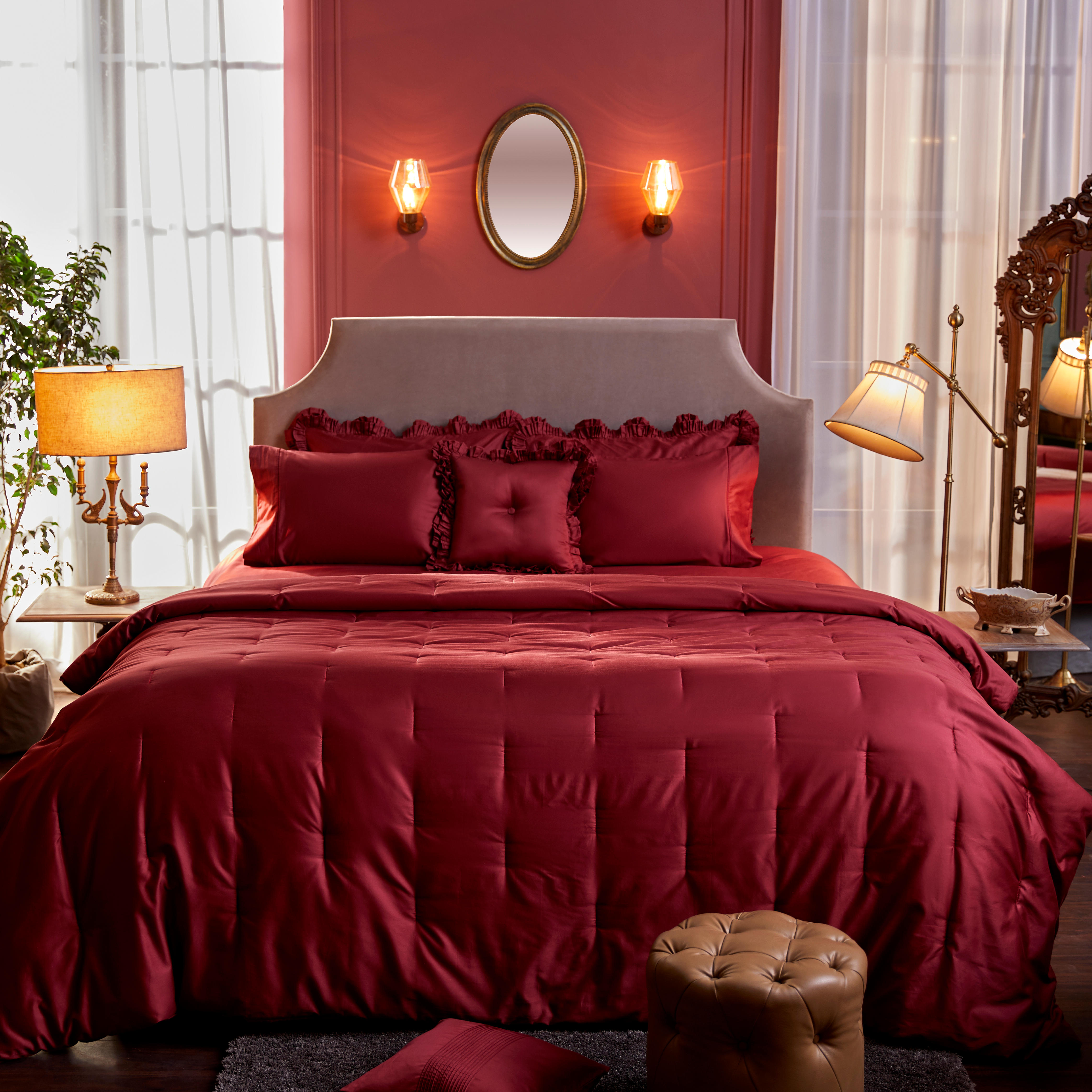 6.● Made In India
While purchasing fresh, cotton sheets from Portico as a wedding gift, you are supporting Indian-made products!
Doesn't that feel great?
And our quality and designs are superior to all imports out there.
It's a win-win overall!
Still unsure? Explore our range of bedding sets, beautifully wrapped and available on order. There's certainly something for everyone!
Head to Portico India to find the perfect wedding gift online today.
Happy gifting!