7 Modern Bedsheet Trends of 2021
New Year Trends
Dec 28, 2020
Another year has flown by. And as the transition into 2021 begins, we look to the future with hope and wonder of what the new season will bring. Fortunately, the bedding experts at Portico are up-to-date with the latest bedding and interior home decor trends! So, if you're yearning to change up your bedroom in the New Year, this one's for you! We've curated a list of styles that will make your bedroom stand out in the crowd while ensuring a more homey feel. From simple and snuggly to graphic and bold, check out our article below for sure-shot ways to transform your bedroom within minutes!
Bedsheet Trends of 2021
The new year is expected to witness a rise in bedding sets which offer a sense of security and harmony with their surrounding spaces.
Before we move forward, let's go over a few basics of interior decor:
1. It is essential to consider your room and its colour palette while choosing your bed linen.
2. If your room has solid coloured bare walls, then opt for printed or patterned sheets to add a dramatic effect.
3. Similarly, if you add printed sheets to rooms which have wallpapers, it'll look over the top and messy.
4. Choose colours that resonate with your palette but sometimes, breaking the rule is fun too!
Onto Our Top Bedsheet Trends for 2021!
Natural Fabrics
Designers and consumers all over the world are more inclined towards bedsheets, comforter sets, duvet covers and pillow covers made from natural fabric. 100% cotton sheets offer your skin breathability and space to move. They also keep allergies at bay; and hence, are most sleep enthusiasts' go-to material. Browse through a range of high-quality pure cotton bedsheets on our website today!
Dazzling Geometry
Blending in with city life is all about the dynamism of a metropolitan city. Checks, clear stripes, brilliant-cut diamonds and circles are patterns one looks for while purchasing bed comforters or blankets. Symmetric bedsheet designs and comforter patterns from our Marvella collection represent magnificent pieces of modern art, and can instantly elevate the ambience of any sacred space, catching the eye of every art lover. p>
Endless Luxury
Majestic and life-size elements don't necessarily represent luxury. Minimalism is the new trend. The concept of peaceful coexistence with elegant eclecticism is what discreet luxury stands for. But don't be disheartened, for people who want to live life king-size, bedsheets with sophisticated motifs inspired from the 17th-18th century are also available!p>
Bohemian Style
Hip and chic boho-styles are to die for! Designers and decorators gravitate towards this fun, vibrant trend, complete with a rustic look and fabric in natural tones. These characteristic prints will surely become a must-have for your bedroom.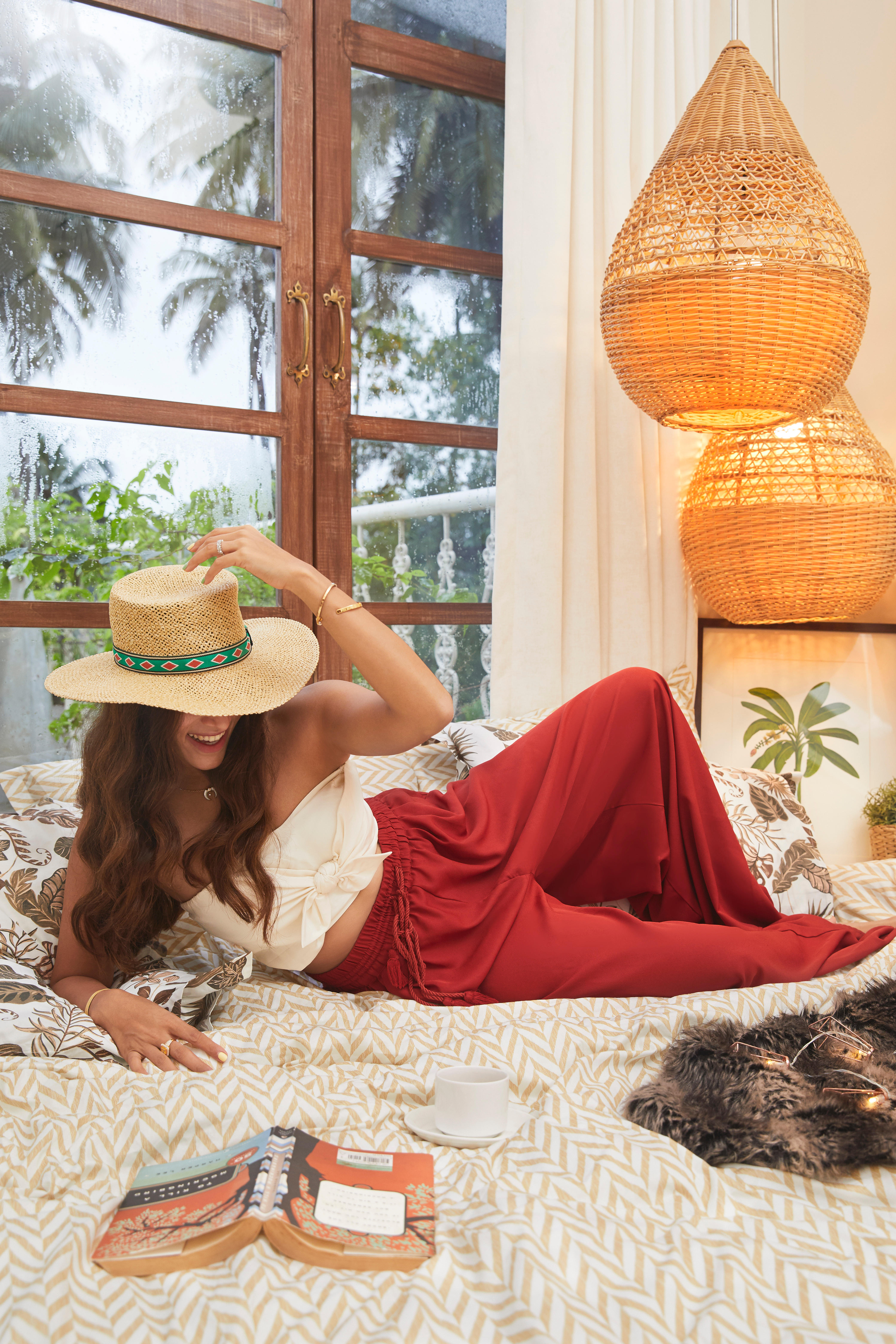 Minimalistic Elegance
Elegance lies in minimalism. Customers are now shifting from enormous king-size double beds to natural themed beds. Exquisitely cut ruffles on pillow cover sets, curly stitching on the edges, embroidery, and even woven jacquards are becoming more popular. Bedsheets, with these finishes, will allow you to indulge in the lap of luxury. Do check out the Just Us range of intimate bedding to indulge.
Exquisite Textures
Bedsheets made from cotton and its variants along with fabrics made from natural fibres are both beautiful and tactile. In 2021, sheets with textures and patterns have become increasingly popular, exuding a sense of richness and sophistication. With an array of prints and colours to select from, we're positive you won't be disappointed with our collection!
Deep or Light Neutral Tones
If you're inclined towards blue, dim green, and earthy colours, monochrome is for you. Pale pink, dark and watercolour-turquoise fantastically complement one another and fill in as a foundation for jazzy prints. If you love luxury, we have some good news! Burgundy, wine, copper, golden, plum, and shades of bronze will be extremely sought after in 2021.