7 Reasons Why You Should Invest in Fitted Bedsheets
7 Reasons Why You Should Invest in Fitted Bedsheets
Feb 21, 2021
Do you remember the times when spices were ground and dried on terraces? Or, when we needed to place trunk calls?
Now, both – getting spices and making phone calls – are pretty much instant and conveniently at our finger-tips.
The world has been evolving almost daily to bring in this element of 'convenience' into our lives. Similarly, the way we sleep has evolved. We're more aware of the benefits of keeping mobile phones away from our head, not-looking at the screen at least an hour before hitting the bed, advance bedding and bedsheets. Fitted bedsheets are here to deliver this very element of convenience.
Fitted bedsheets are a perfect fit for you if you're:
a working mother having to tirelessly multitask every morning
a bachelor who has to look after just about everything in his pad
a student who is buried into examinations
a homemaker who really needs to get some 'me-time'
a couple who has many more duties to share in their work-from-home set up
someone who can't stand the sight of messy, untucked or wrinkled bedsheets on a bed
Read on if you see yourself in one of the above.
Now, let's dive into the top #7reasons of why fitted bedsheets are worth your time and space.
#1 No messy detachment issues (from the mattress)
If we were a therapist, we would say that fitted bedsheets are 'attached' personality types. The material in fitted bedsheets is designed to snuggle around your mattress so as to achieve a great fit around it.
What differentiates it from a flat bedsheet is a stretchy, elastic band that lies in the material's seam. This increases the attachment between the fitted bedsheet and your mattress.
This means that if you roll, cuddle or naturally moving during your slumber – the fitted bed ain't detaching itself from the mattress.
#2 Save time every morning!
Every new day is a new start. And, it also starts and re-starts the day's to-do list. Making breakfast, making your bed, getting kids ready for their online classes, preparing for that meeting, and so much more!
Tucking in bedsheets (only to see them messily tucked out after sitting) can be quite annoying and time consuming. A fitted bedsheet helps strike off this seemingly annoying to-do. These are perfect is you're always on-the-go!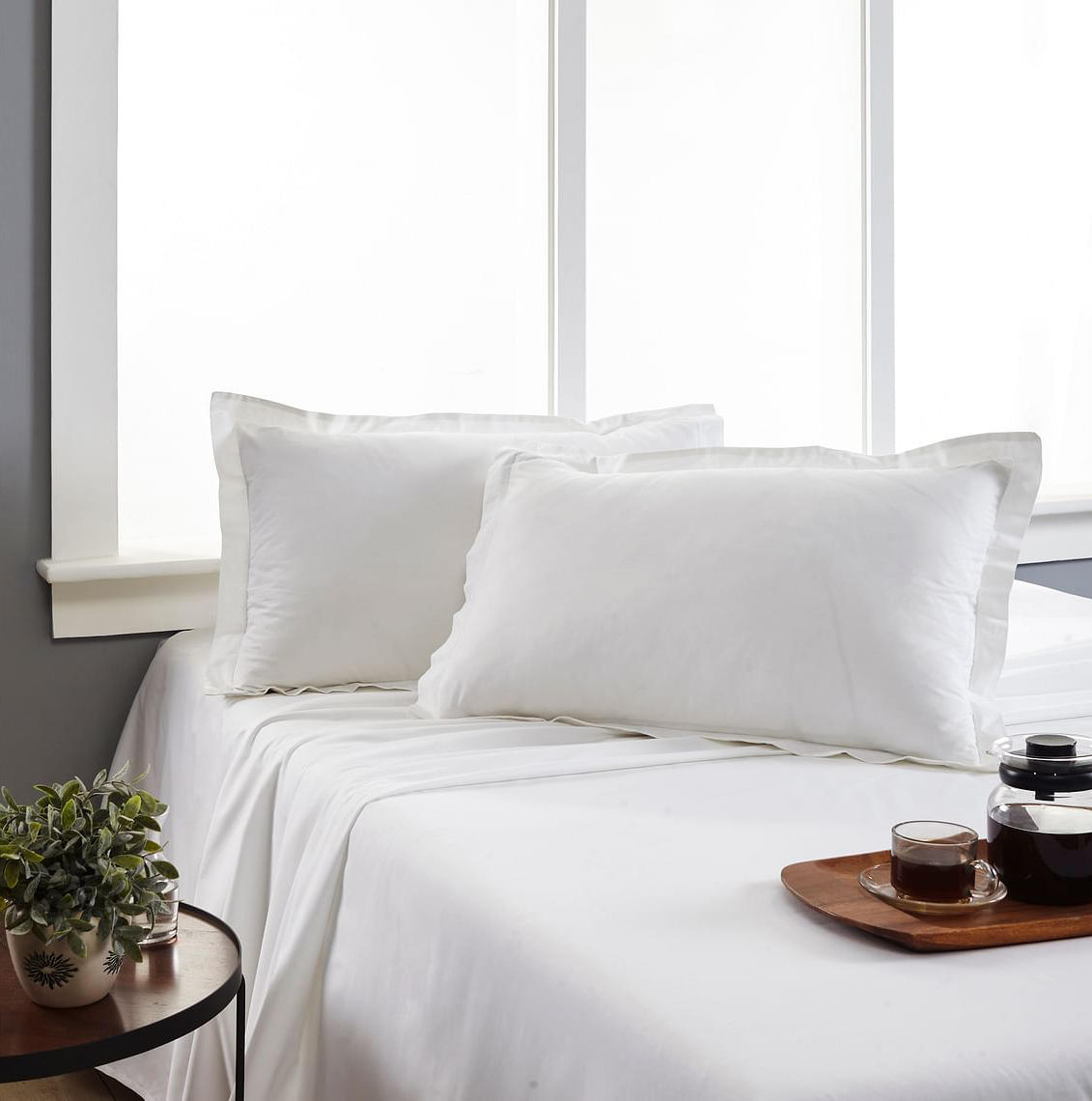 #3 Snug fit for restful sleep
Many times, sleep is the best meditation and also the best medication!
The pandemic has led to all of us spending a lot of time at our home. This has changed the sleep cycles of several people. Earlier, the immense numbers of hours spent outside/commuting would cause one to feel physically tired, which would in turn lead to one falling off asleep almost instantly as they hit the bed.
Now, many people are finding it difficult to fall asleep as they hit the bed. When such an issue strikes, it is very important to make your bedding super cosy and free of devices.
Fitted bedsheets are important elements in making a cosy bed! Portico's fitted bedsheets get tightly lodged into each corner. This helps create a flat and smooth sleeping surface. It's the perfect snug-fit to invite sweet dreams.
#4 Super easy maintenance
We've often see that anything that covers the mattress (say, quilted mattress covers) can be very bulky and heavy to remove. Arm-workout! However, the fitted bedsheets at Portico are a huge relief.
One-pluck removal
These are perfectly light and can be removed in one simple pluck. Simply pluck out any corner, and the fitted bedsheet will loosen its hold all across the bed. Phew!
Home-cleaning
These can simply be laundered at home. Saves all those laundry trips!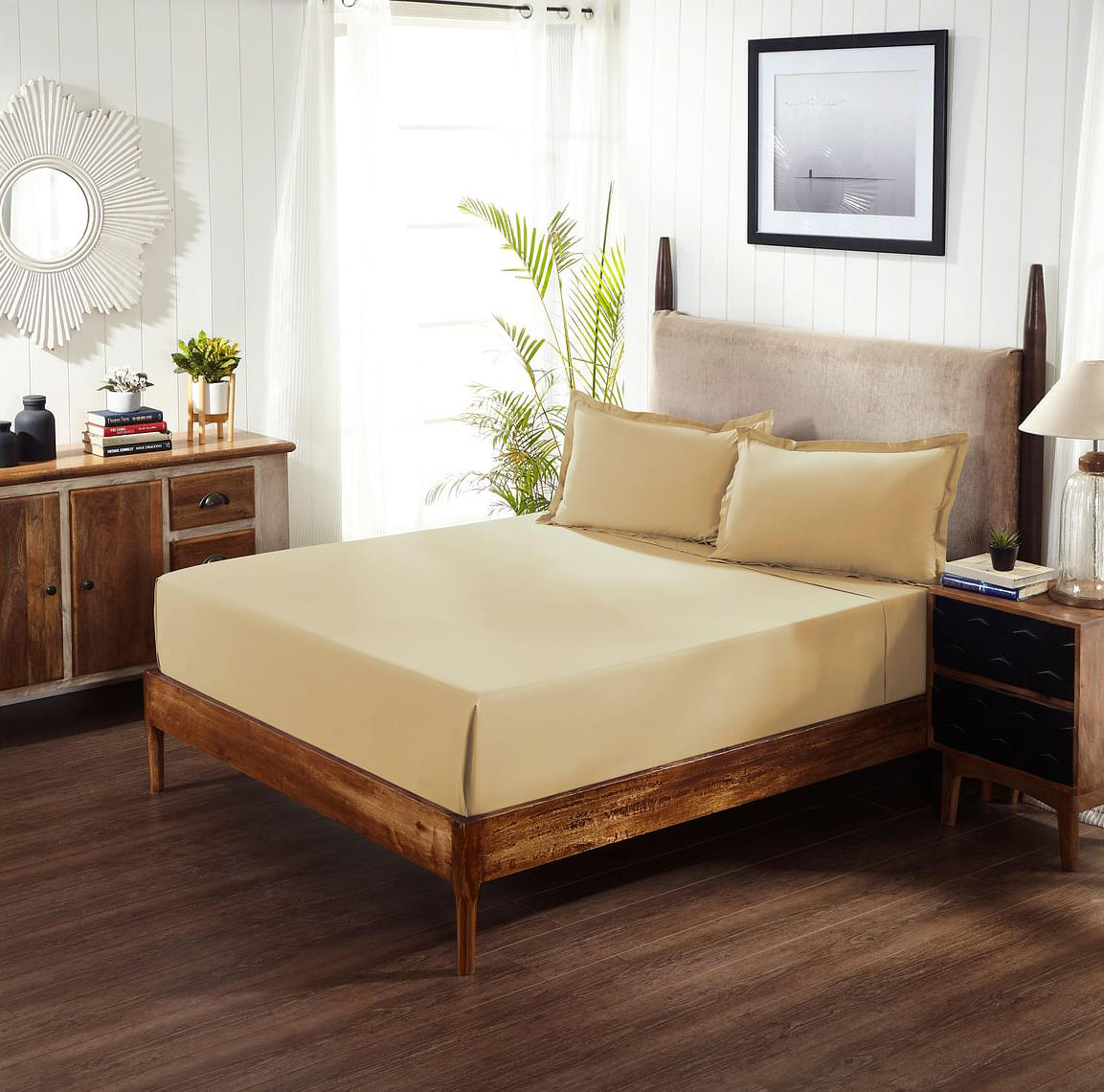 #5 Durable for new behaviours
We don't realise this but we're not only spending a lot more time at home, but we're also spending a lot of time on our beds. Naps are way more possible & frequent in the work-from-home space. To experience a shift, we may just switch our laptop desk onto our bed. We may also eat in bed.
We're using our bed so much more, and this is why it's wise to have durable, long-lasting bedsheets.
Portico's fitted bedsheets are perfect for the new era! These are resilient, long-lasting and durable to withstand excessive usage.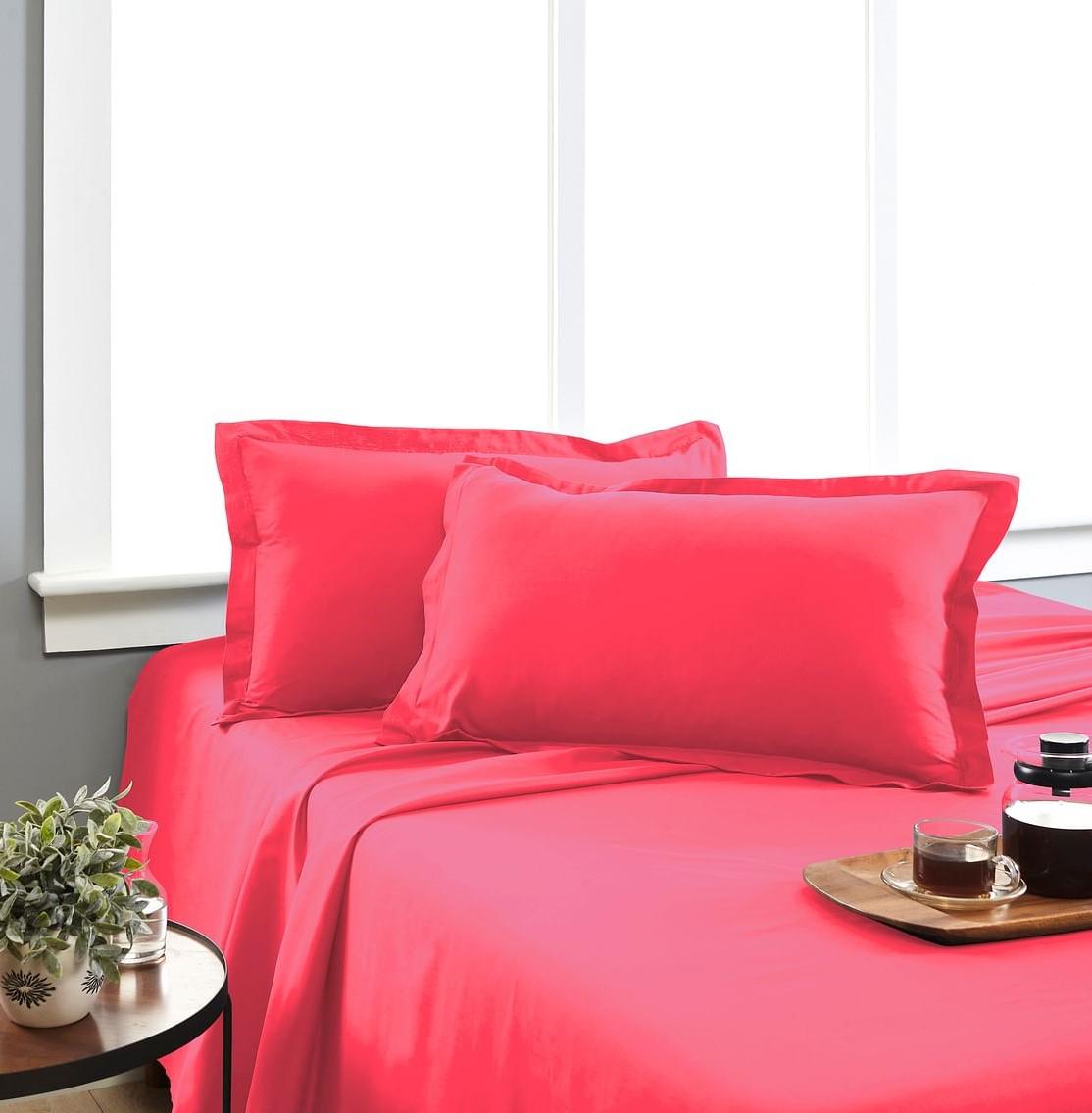 #6 Helps give a longer-life to your mattress
Since fitted bedsheets bond so well with mattresses, they mightily protect the mattress.
Because, the bedsheets cover the mattress thoroughly, it avoids the regular hair/skin cells/ dandruff from falling onto the mattress. It also protects it from dust, spills and sunlight.
Mattresses usually come in the higher priced segment. Fitted bedsheets are a sure shot investment to keep mattresses evergreen!
#7 Perfect for sensitive skin types
Portico's fitted bedsheets are made out of 100% cotton. These are very soft and designed to suit sensitive skin types.
At Portico India, we understand how a fitted bedsheet can improve your sleep, help you save time and enhance moods and bedroom spaces. We've customised unique and wonderful fitted bedsheets for all your needs.
Right from nature-lovers to those who swear by minimal styles, we've a range of unique designs to add a breath of fresh air to your bedroom. We'll be glad to help you with the perfect fitted bedsheet to match your style!