Bath Towel Hacks: Nifty Tips To Choose Your Bath Towels
Bath Towel Hacks
Jan 28, 2021
We often neglect the little things in life that, in reality, make all the difference to our day. Imagine waking up, entering your bathroom for a shower and seeing a tattered, faded, and rough towel waiting for you to use. Not the best way to start your day, eh? The first thing you need to start your day is your bath towel and the last thing you need is a bad one. So, here are our tips to choose the best bath towels for that soulful bathing experience you look for.
1. Choose a towel size closest to your arm span
Towels come in all sizes and sometimes, simply looking at a photo online can be misleading. When buying towels, make sure you check the towel dimensions for one that fits well. A great way to tell which size fits you best is to measure your arm span and choose a towel length closest to the length of your arm span. A standard size bath towel measuring 70cmx150cm should usually work for most people. Portico's Ultralux range of bath towels are available in a standard size as well as large size options to cater to absolutely any body type.
2. Go for colours that make you happy!
It might be true that colourful towels can complement and enhance the look and feel of your bathroom. But your bathroom is a personal space and majority of the time, it's you who'll be seeing it. So forget choosing complimentary colours to your bathroom or matching it with your bath mat. Choose a towel colour that makes your day that tiny bit better. Bright aqua & pearl coloured towels from Portico's Happiness Is towel collection can brighten your mood and energize your day while the darker wine & velvet brown colours from the Eva collection can add a calm and comforting touch to your bathroom.
3. You're never too old to choose prints
We've all had cartoon themed towels as little kids. The patterns and characters always seemed to make bathing that much more fun. So why did we ever stop using printed towels? Does being an adult mean having boring gray towels that don't spark joy? We sure hope not! Beautiful borders and fun prints can make something as routine as a bath feel luxurious and new. Portico's Happiness Is collection of bath towels are not only suitable for children but for anyone who loves a quirky and fun addition to their bathroom.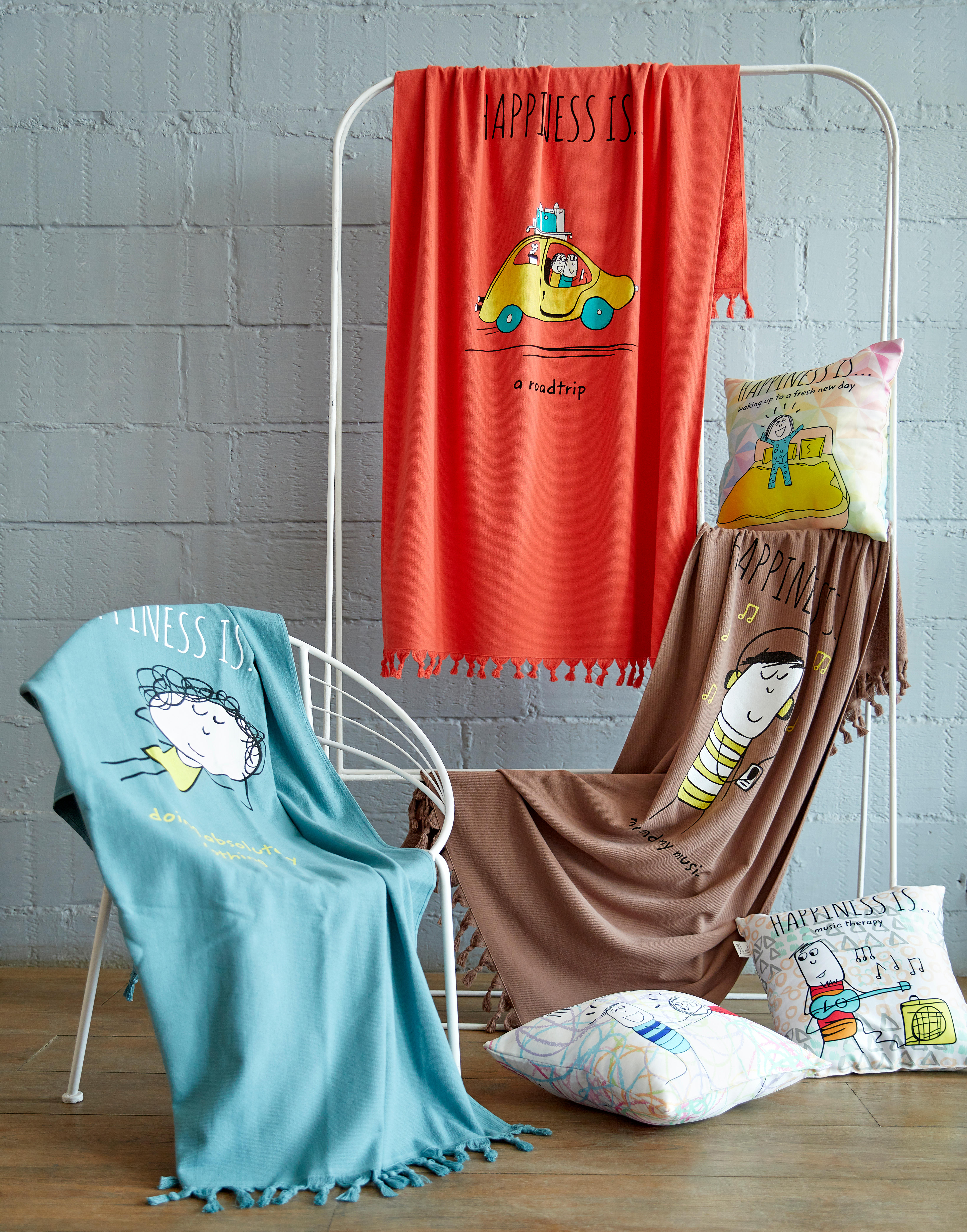 4. The more the MATCH-ier
Towels come in all shapes, sizes, colours and patterns, so make the most of all the options available. Make your bathroom an interior designer's paradise with a towel set. Whether matching or contrasting to add some colour to your personal space, a set of towels can be extremely useful for all purposes. Portico's Lagoon Bamboo towel sets come with 2 hand towels, a medium towel and a bath towel, all in one. No more mismatched towels for you anymore.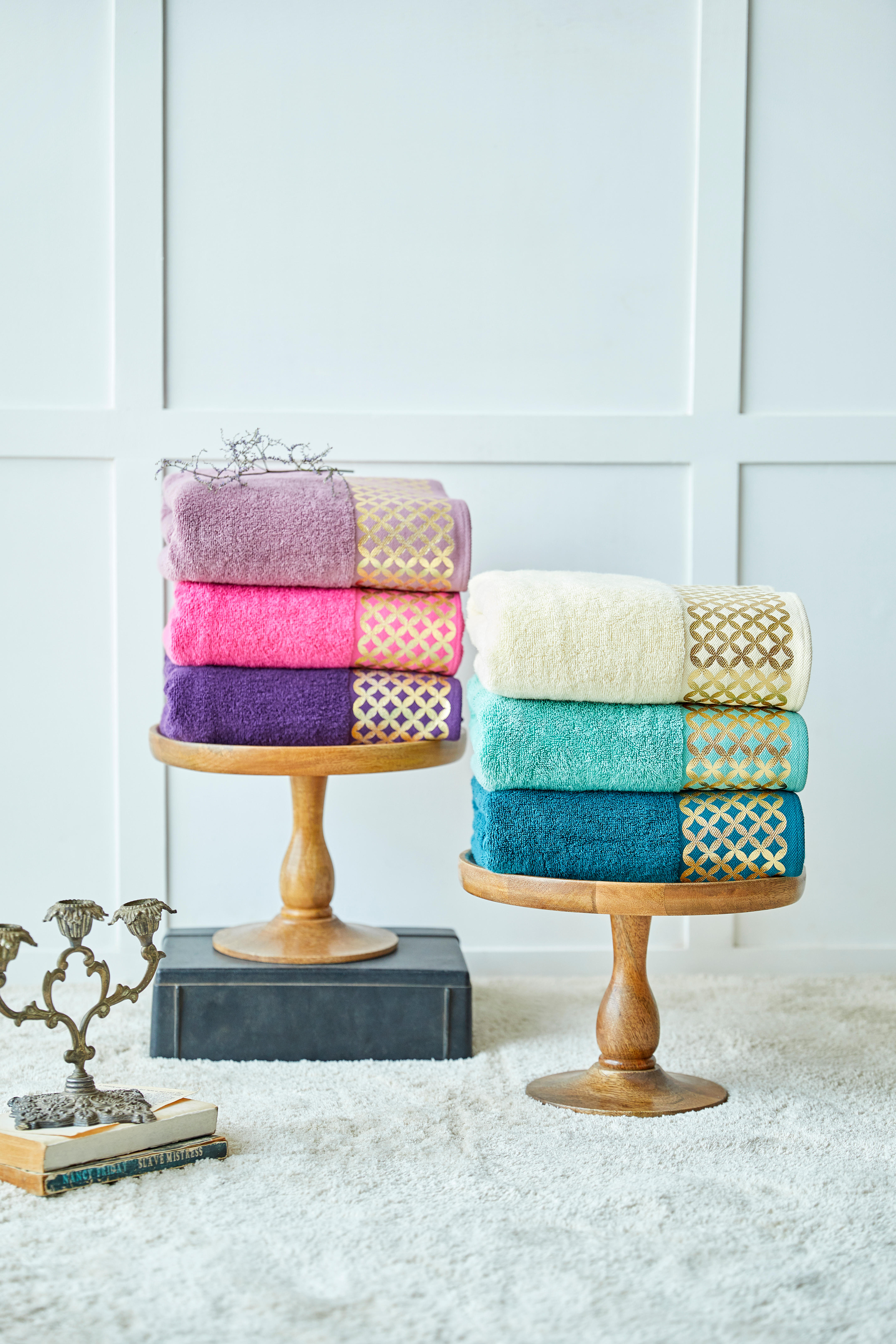 5. Even your self care companion needs care
They're meant to take care of your hygiene but your towels do need that teensy bit of tender love and care once in a while. Remember to wash you new towels before the first use to set in the colours, improve absorbency and get rid of any remaining lint. When washing towels, prevent using fabric conditioners or softeners as they can sometimes damage the threads and leave a residue making your towels all the more stiff. Dry towels away from direct sunlight to avoid fading of colours.
And there you go! Now that you're all equipped with the right hacks to buy the perfect towels, go ahead and choose the ones you like. Make your bathing experience and your day fresher and better. Happy Shopping!