Choosing Auspicious Colours for Your Home This Festive Season
Festive Decor
Nov 28, 2020
Razzling Reds!
It is a well-known fact that the colour red trumps all when it comes to Indian tradition. With countless positive connotations such as fire, wealth, prosperity and fertility, this eye-catching colour not only lifts up the ambience of any room but also makes it more appealing. Red is considered to be best used as an accent colour in bedrooms. With Portico New York's 'Percale Collection', adding a splash of this fiery hue to your sacred space has never been easier. Check out our Scarlet bedsheet for the perfect festive feel!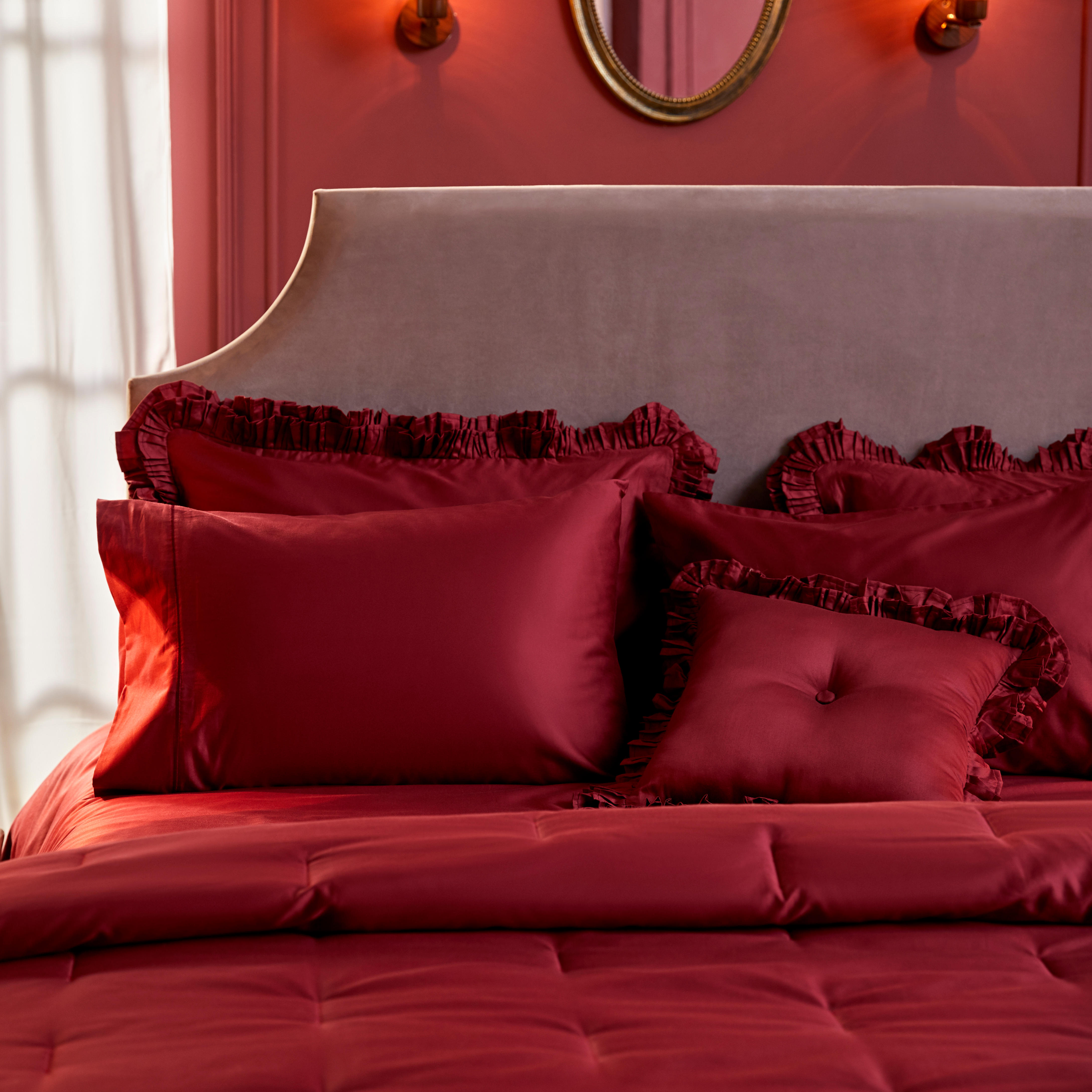 Glow With Greens
Representing nature; good harvest and growth; green is favoured in multiple Indian cultures, making it one of the most auspicious colours out there. This electrifying tone is adjusting and versatile, thus suiting any type of bedroom decor. At Portico, this king size comforter from our 'Mosaics Collection' is the perfect embodiment of all things green. If you're looking to go a step further and accessorize this set with a touch of gold, our 'Just Us' Intimate Gold cushions and pillow covers are an ideal choice!
Mellow Yellows
Symbolising various renditions of honour, wisdom and sacredness across Indian cultures, yellow is one of the only colours with strong positive undertones. When it comes to auspicious occasions, this mellow tint is a mandate for any home and bedroom. Its connotations of happiness and optimism make the perfect choice for bedding! Light up this festive season with dazzling, geometric yellow bedsheets from our 'Hashtag Collection'. A little tip - For accessorising, gold and silver decor pieces will work wonders!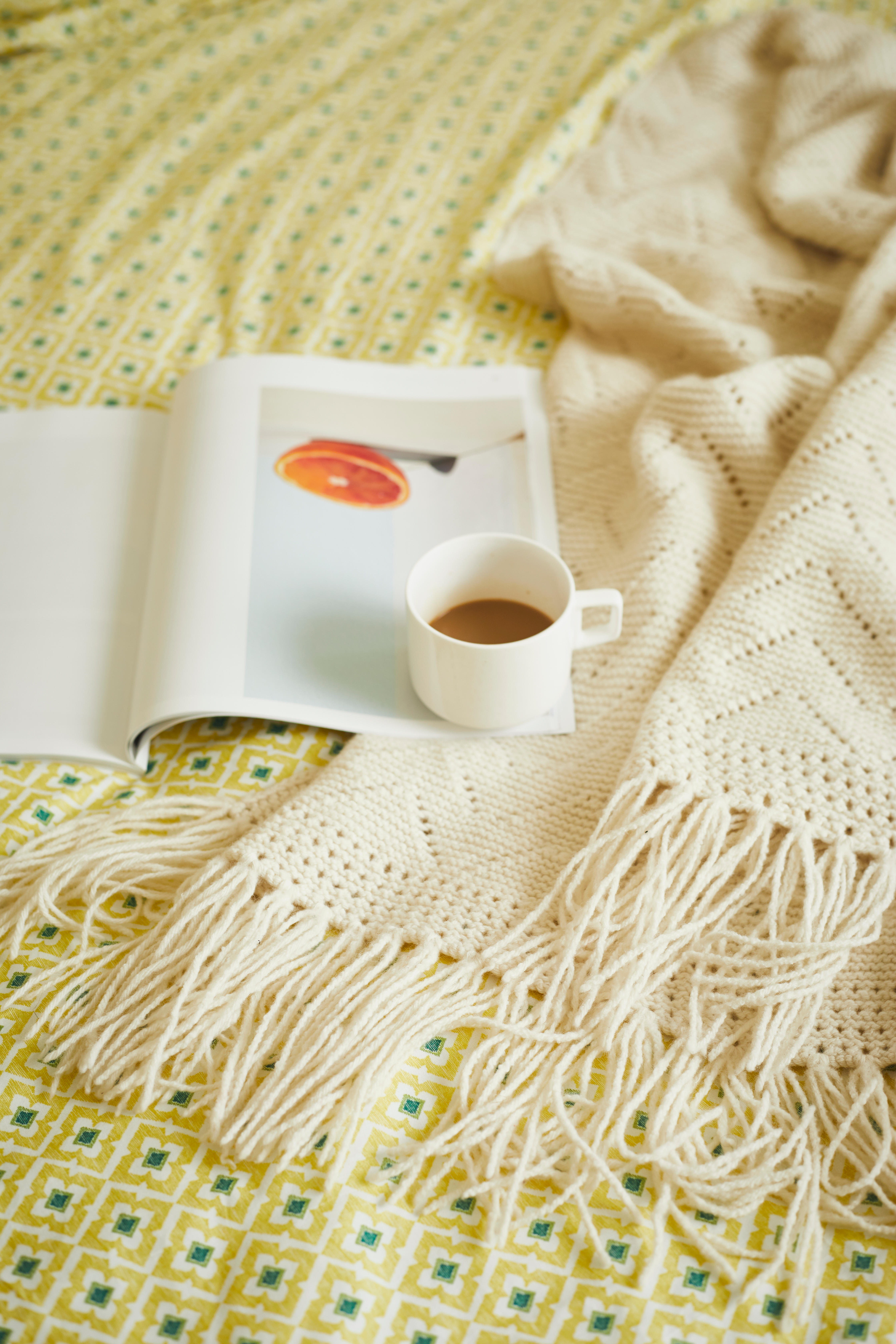 Festive Blues
Primarily associated with Lord Krishna, riches and virtue, the colour blue is an ideal embodiment of festivities. It is said that blue accentuates the radiance of any bedroom. So, this festive season, if you decide to accessorise your bed with cotton bedsheets from our 'Facets Collection', trust us when we say lights won't be the only thing glowing in your household! Blue is also known to bring serenity and peacefulness into one's life, which is quintessential for anyone looking for a much-needed slumber after the festivities end.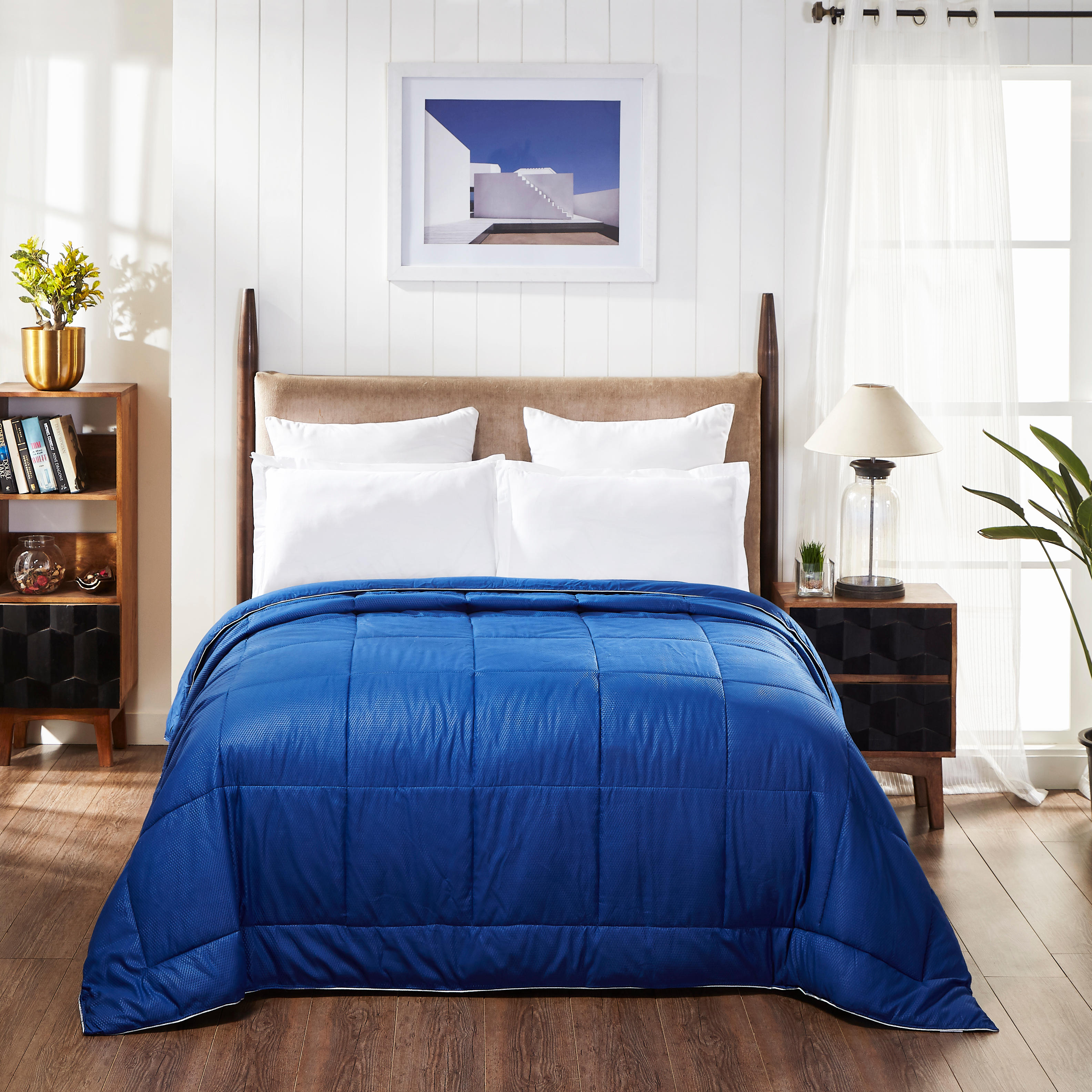 Passionate Pinks
Pink epitomizes a feminine, festive charm like no other, lending a new lease on life to your home decor. The trick is to pick brighter tinges of this shade for the festivities, thus enhancing the merry mood mirrored to perfection. With traditional prints from our 'Manish Arora Collection', once can never go wrong. Coupled with auspicious Indian patterns and hues of blue, creating a jovial ambience has never been simpler.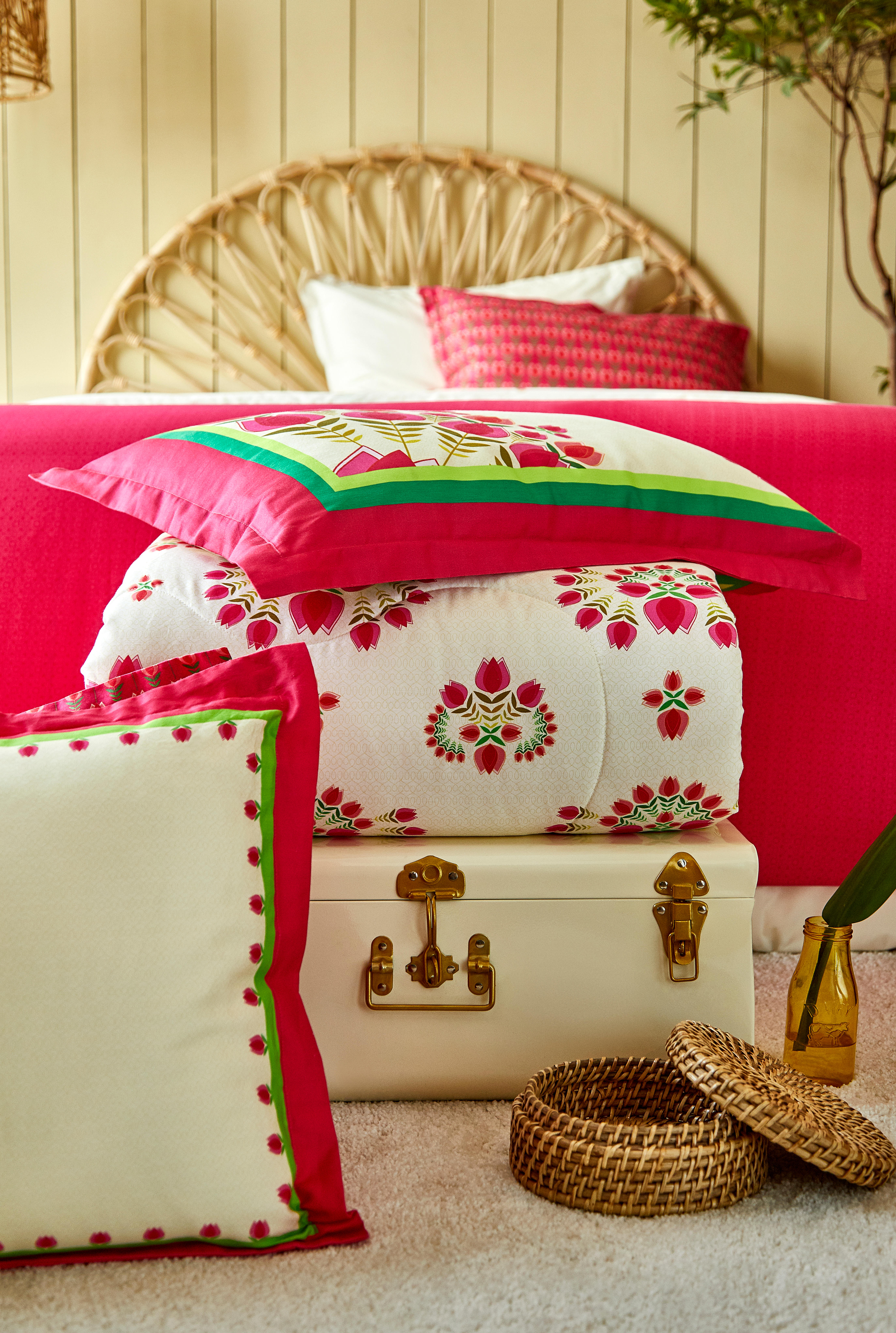 Saffron Hues
Liven your bedroom with saffron hues, synonymous with expression, faith, belief and Hinduism. Considered to be quintessentially spiritual; orange is indispensable when it comes to festivities. The colour's ability to present pleasant aesthetics largely depends on which shade you choose to work with, but in the end, orange bed covers spell celebration, without a doubt.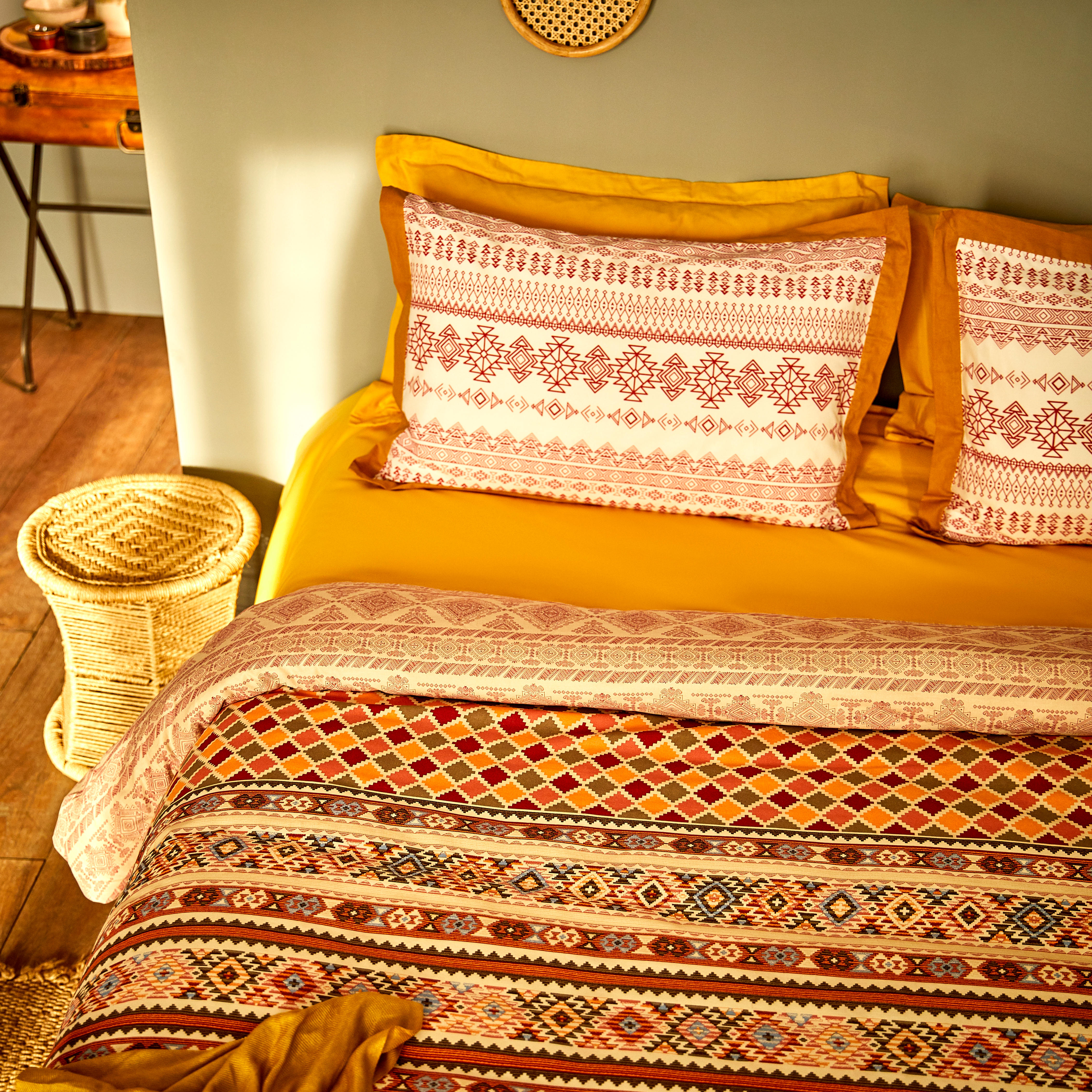 Luckily, Portico has a range of Marvella Orange Hued bedsheets, whose burnt colour palette exudes a sense of festivity and fall. To conclude, colour evokes strong emotions in people, and the colours chosen for festivals play a huge role in deciding the mood of one's home. This festive season, glam up your bedroom and make it look dazzling with bedding sets and comforters from Portico New York. Here's wishing you and your family a beautiful, colourful and serene day ahead.