Top Ways to Style Your Bedroom This Diwali
Get the Festive Look
October 23, 2020
House? White-washed. Spa sessions? Booked. Sweets? Home-made and ready to be devoured. Rangoli? Designed to perfection.
Diwali preparations can leave both you and your house in a whirlwind, but one crucial detail that people often forget about is giving their bedroom a makeover too! They deserve the same love during the festive season. Fear not, styling up your bedroom doesn't mean spending all your savings redoing the structure of the room or getting an art fixture to steal the show. We have five sure shot ways of transforming your room within minutes with the use of bed linen and nothing else!
1. A Designer Bed Sheet Set That Doesn't Blow a Hole in Your Pocket!
Ever thought you would have a piece of linen that has been crafted by one of India's leading costume designers? Well, now you can! Portico's Neeta Lulla & Manish Arora collection of bed sheets online is not just grandiose but also brings the perfect blend of homely and historic with its detailed motifs. Bedsheet sets are also available with pillow covers, and you can buy them easily online!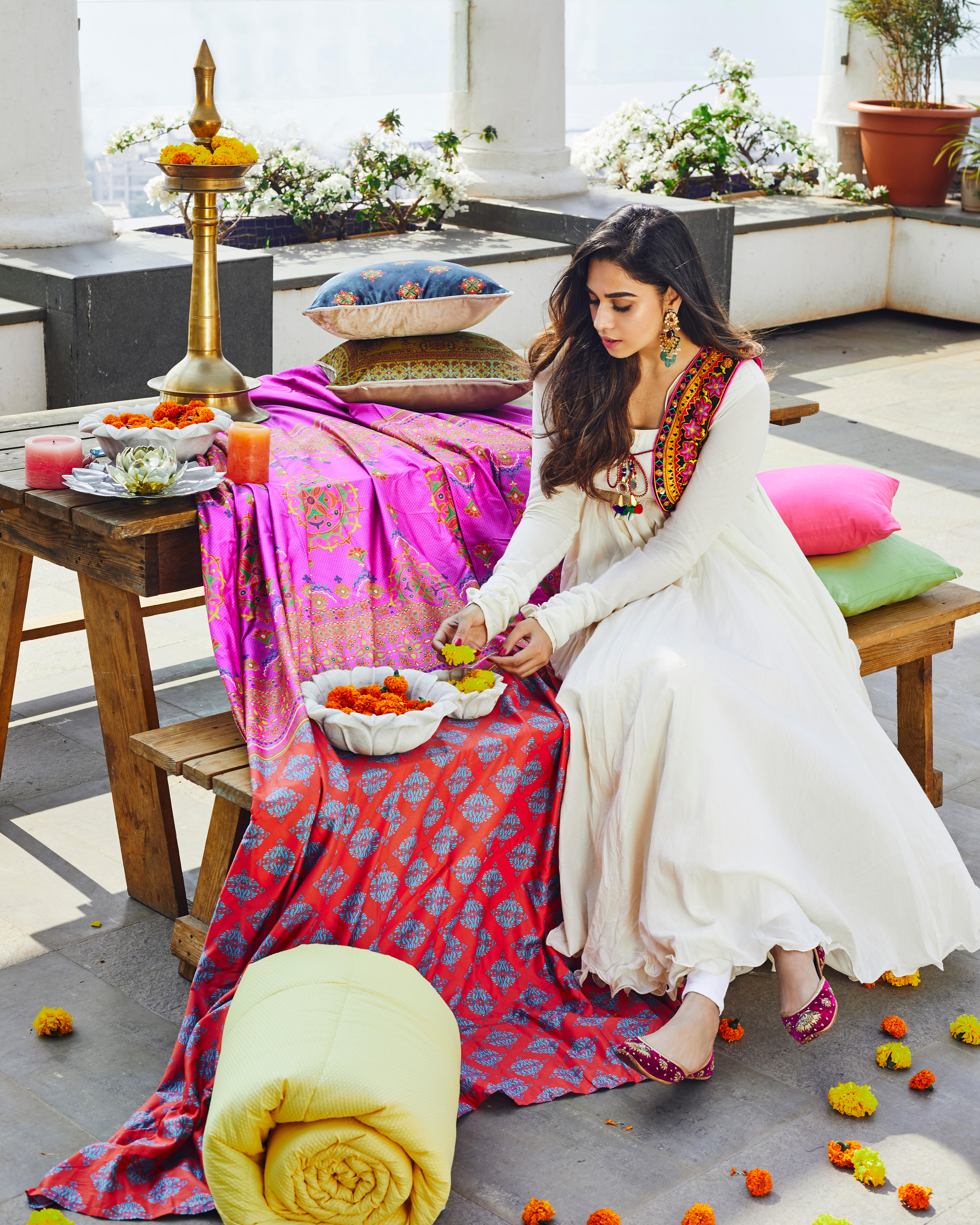 2. Add a Royal Touch with a Comforter
With all the hard work that goes in to make your house Diwali ready, we want you to feel like royalty every time you enter your bedroom. Portico's Shalimaar collection of comforters online is just the right fit for that! Delve in the essence of antique textiles and hand block prints which will enrich your bedroom with the richness of Indian heritage.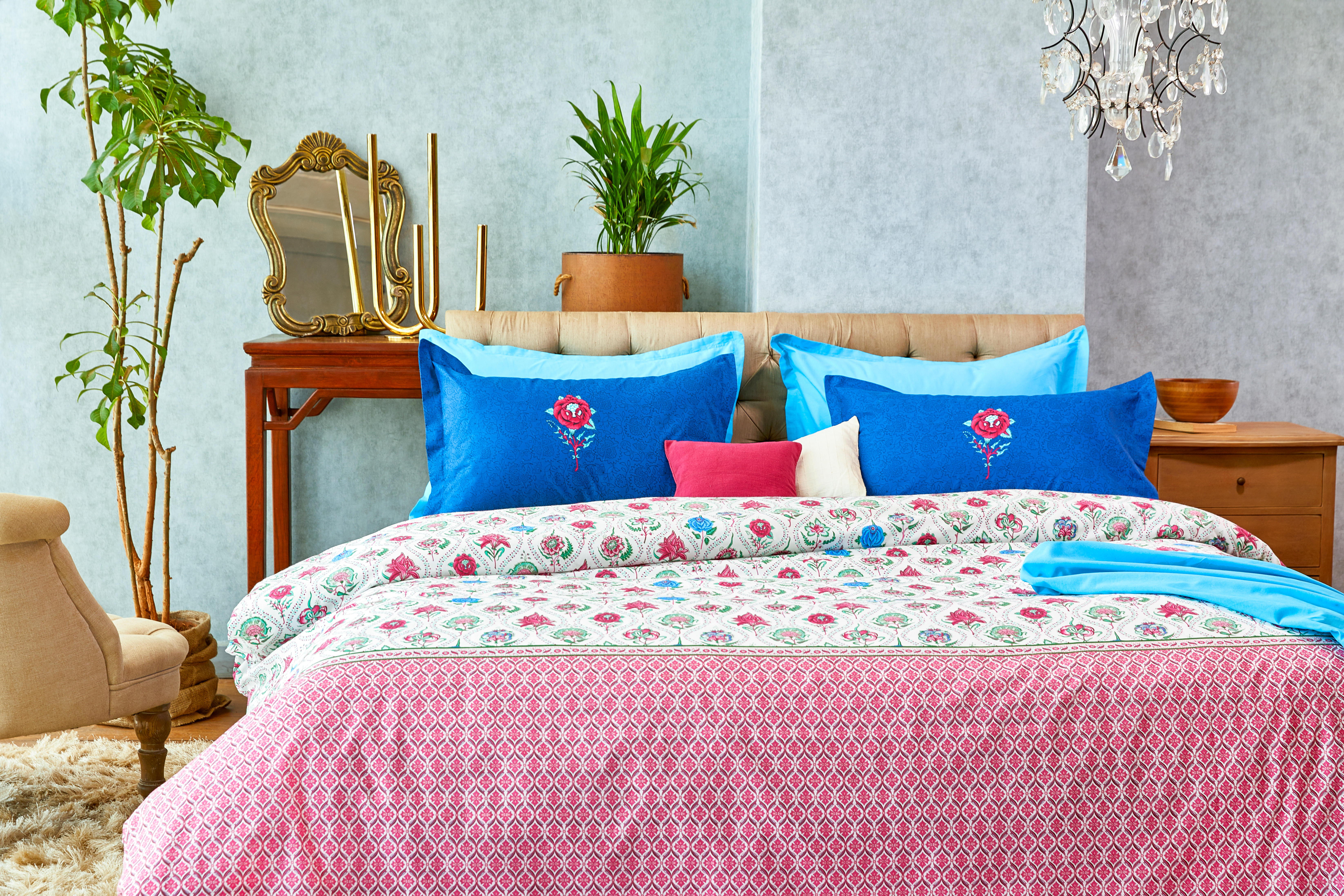 3. Adorn your Bed with Bedcovers
More than adorning your bed beautifully, bedcovers being the top most covering of your bed, protects your bedsheet and mattress from dust, stains and bacteria. They can be more decorative in nature to adorn your sleep space. There's no better feeling than your home welcoming the festivities in all its glory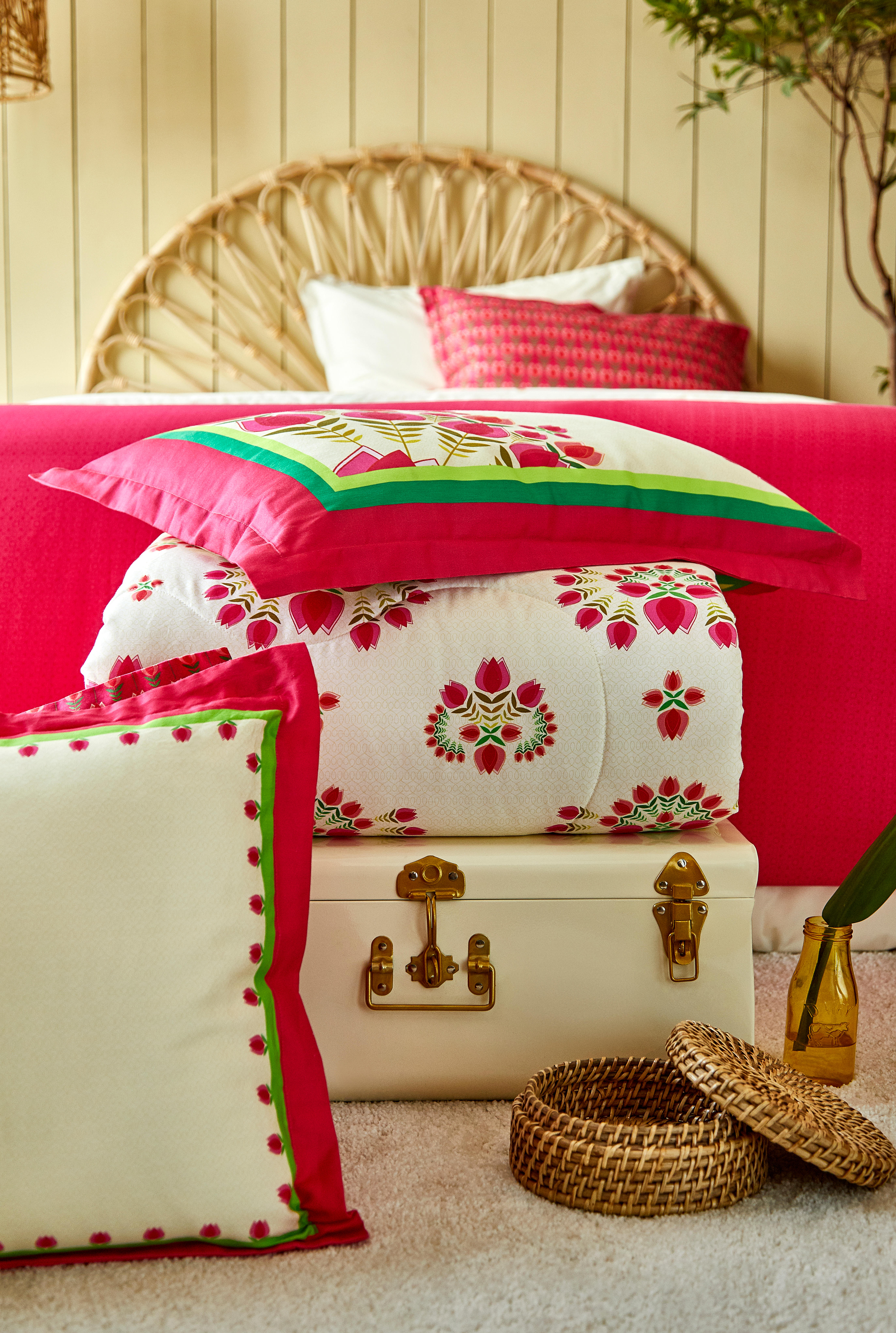 4. Fresh & Crisp Towels in your Bath Space
Let's be honest, your bathroom needs to have that sprinkle of grandeur too. Choose fresh and crisp towels with good absorbency, for your guests are bound to use them after the feast and the merriment. Mia foil printed towel range is the perfect choice to add a touch of grandeur and poise, teamed up with a case of fresh flowers for decoration.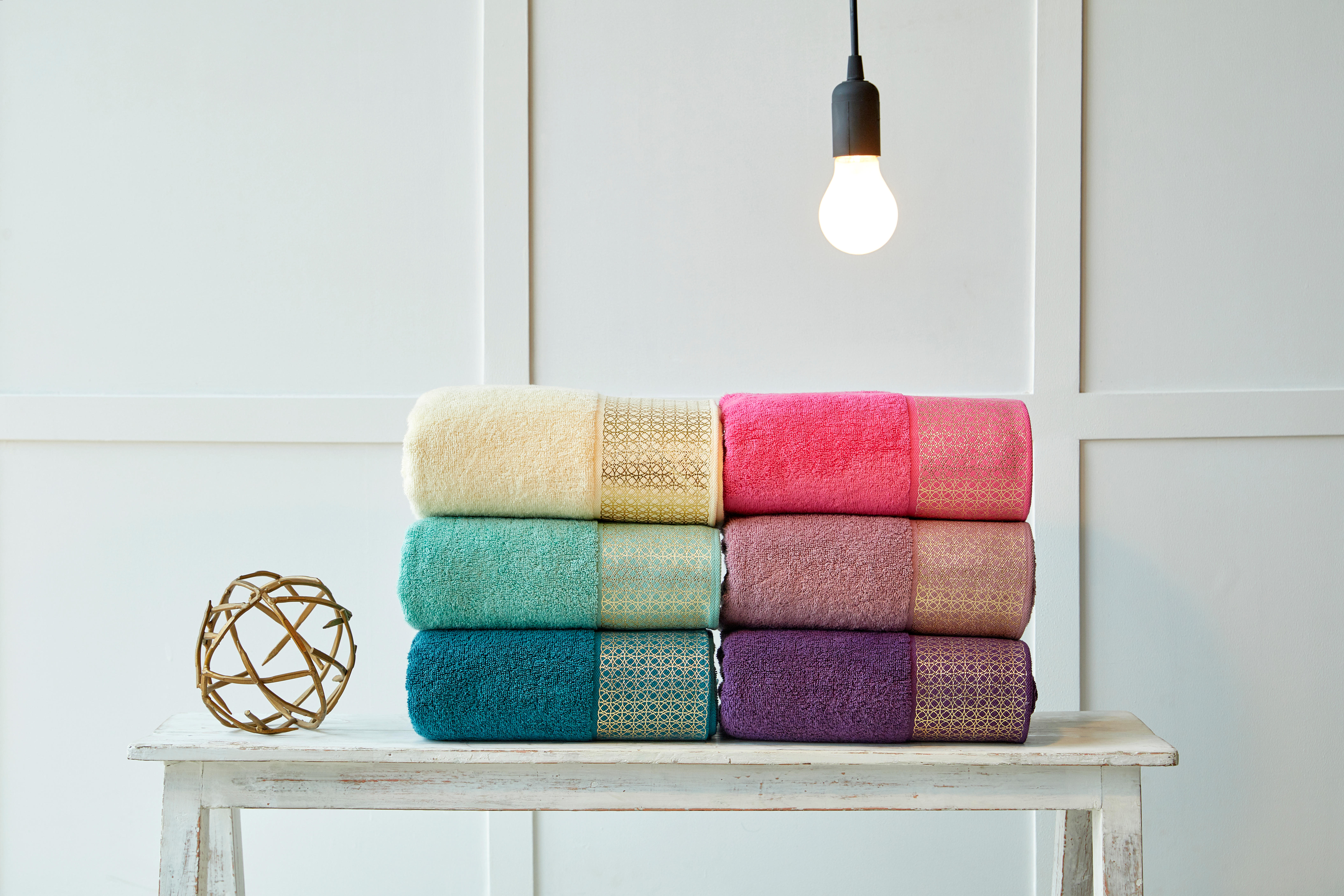 5. Festive Flora
If you're a fan of covering every inch of your house with flowers during Diwali then why leave out your bedroom from all the fun? Fresh flowers with the subtle fragrance of flowers sets in the festive spirit right away and creates a positive vibe at home. Choose tiger lilies or fresh pink roses, they are all as beautiful as this festive season!
6. The More, the Merrier
When it comes to cushions, you don't want to spend your Diwali nights fighting over them, especially when you're exhausted. With all the intricate patterns and bold colours being added through your bedding, opt for a more neutral palette for your cushions for balance. Portico's Just Us Cushions online will tie all your bedroom decor together for the perfect feel.
7. For the Minimalists
Are you tired of over-the-top patterns? Or prints are just not your cup of tea? Lucky for you, making a bold statement doesn't have to involve prints every time! Opt for Portico's Vibgyor collection of solid dyed bedsheets online, available in both king size bedsheet and single size bedsheet. Dabble in Gold Sand or Red Clay for a festive vibe without having to worry about crazy motifs. You might also want to check out the Codes collection of bedsheets & comforters. We think they are the perfect bed linen addition for a bachelor pad.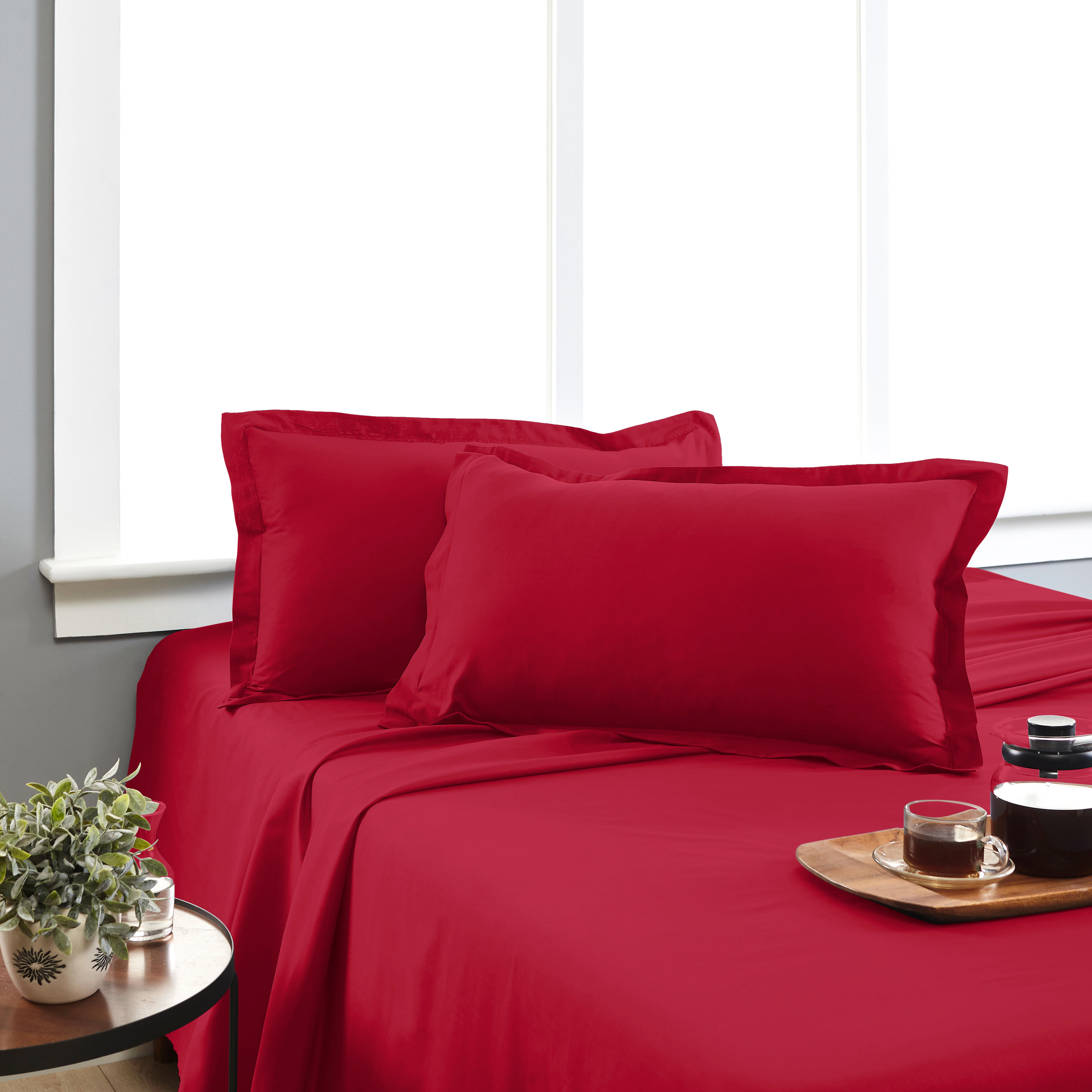 After all, a well oriented and an aesthetically sound environment not only attracts positive energy and the blessings of Gods but also makes sure that your family and guests witness a serene and spiritual ambience.