Dohar Designs to Spruce up Your Interior Décor
Dohar Designs to Spruce up Your Interior Décor
Feb 23, 2021
The most-loved and most-used bedding in India is arguably the cotton dohar. This traditional bedlinen made from mulmul or pure cotton has been passed down through generations because it's the ideal bed companion for Indian weather. Made from two layers, the cotton dohar for summer is a home essential. We here at Portico have three beautifully designed dohar collections that we'd like to share with you - Shalimar, Marvella and Hashtag.
Shalimaar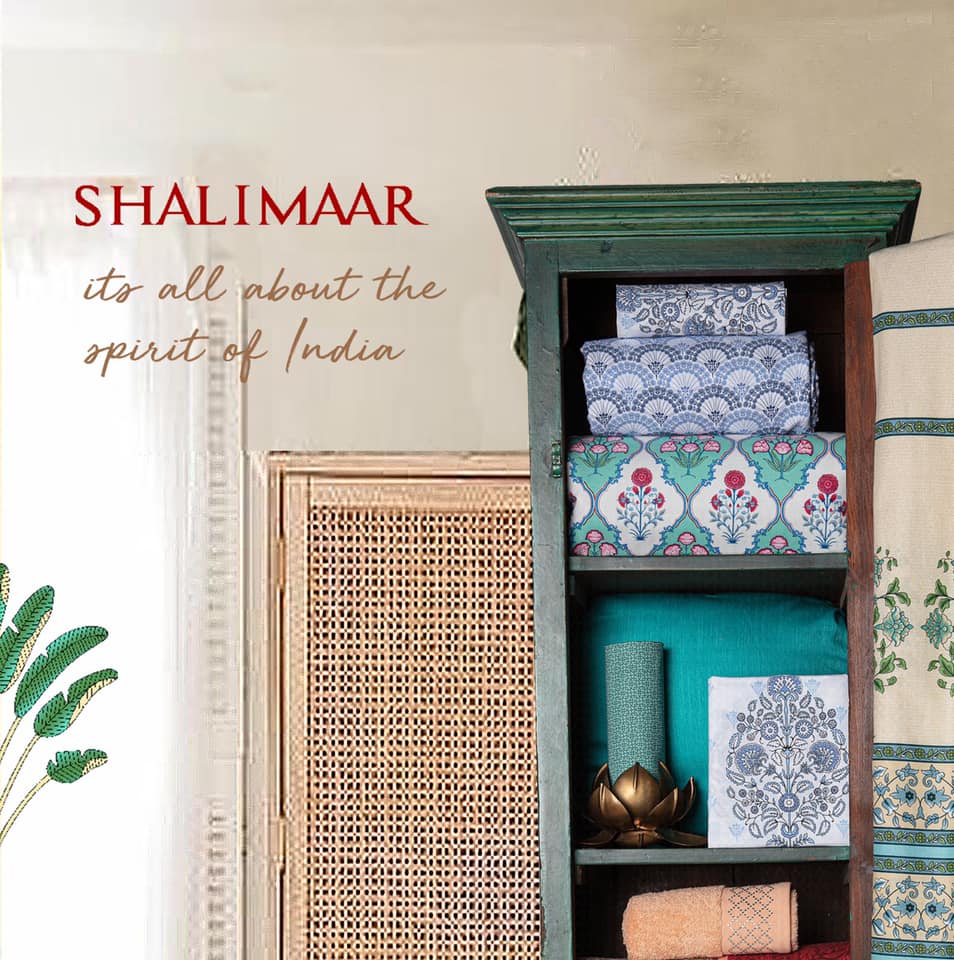 If you're a lover of all things ethnic, royal and regal, then look no further than the dohar blanket designs from the Shalimar collection. Deep blues, rich turmeric yellows, and yester-year motifs all come together to create gorgeous dohar designs. These are pure cotton dohars that are reversible. Each side has an equally unique print, making them easy to mix and match with your bedding sets at home. They come in single bed and double bed sizes, so use them on your beds or as a throw blanket over a decadent couch.
out the Shalimar cotton dohar collection HERE
Portico suggests:
Whether it's a guest bedroom, child's bedroom or your own master suite, this dohar blanket design from the Shalimar collection will add a much-needed flair to the old room. We suggest adding Indian hand embroidered throw cushions along with this dohar, to amp up the ethnic vibe that this cotton dohar offers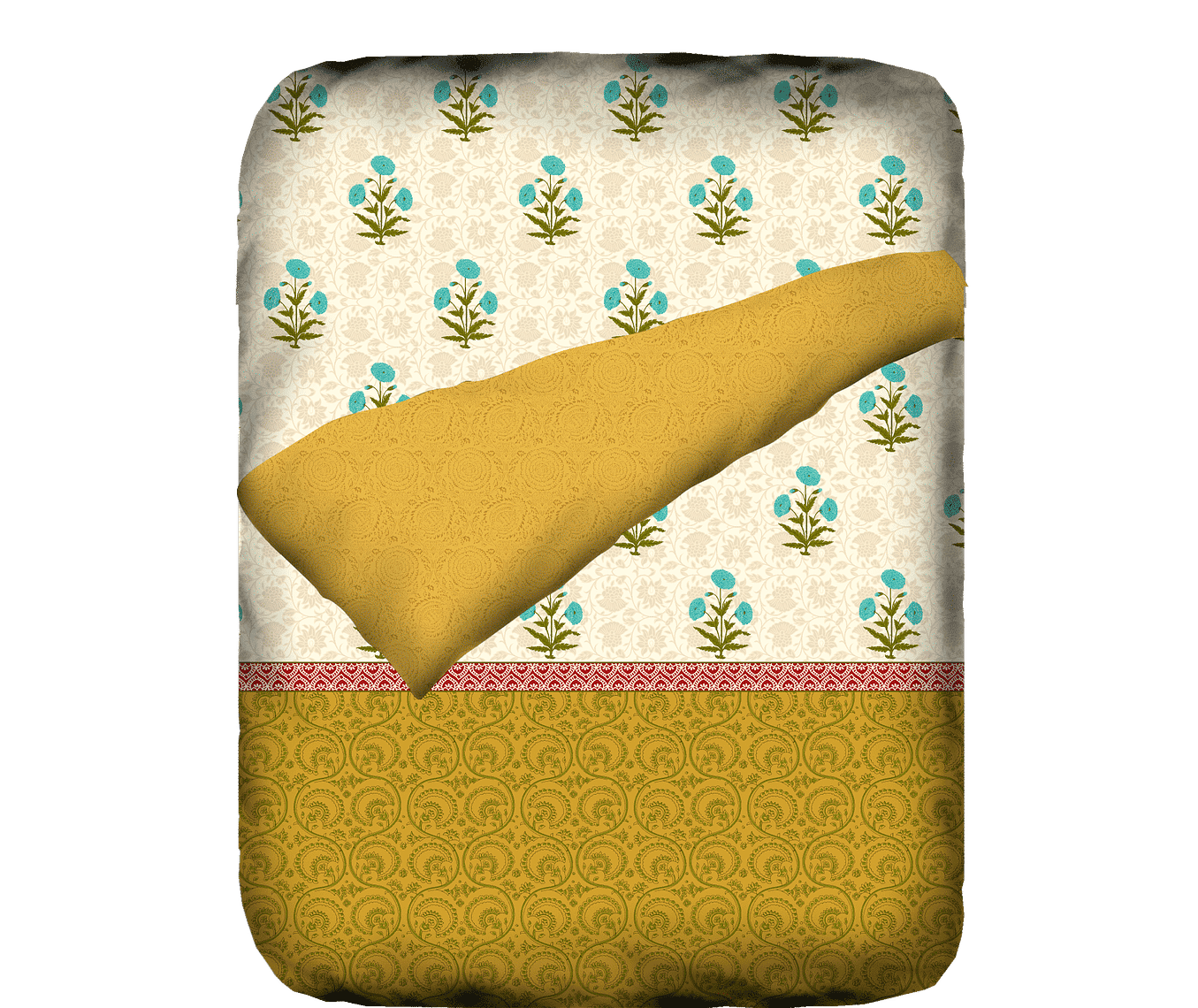 Marvella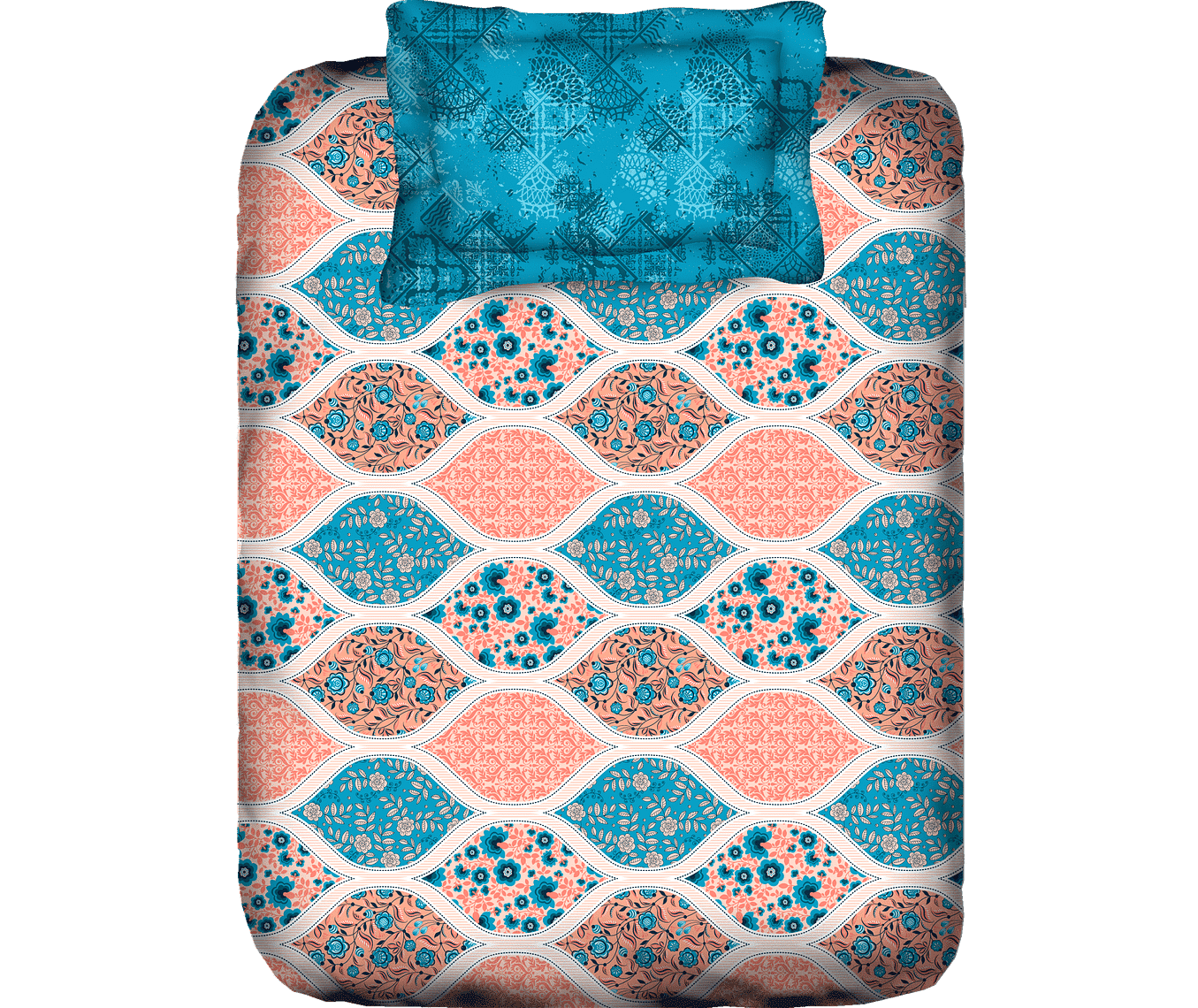 For the contemporary romantic we have a special collection that merges bold geometric prints and eye-catching florals. We took inspiration from honeycomb shapes, fluid lines and spring's full-bloom flowers to create this unique collection. The complementary patterns and prints of these pure cotton dohars mix together to give your bedroom a vibrant uplift. Just like our other dohars, these ones are also reversible, with a more toned-down pattern on the underside of the dohar.
Buy dohar online: Get Marvella pure cotton dohars HERE
Portico suggests:
Upgrade your dorm room with any one of our cotton dohars from the Marvella collection. Get ready to be the talk of the hallways, because we're sure these beautiful prints will have all your fellow dorm-mates green with envy. If you want a more neutral palette we suggest opting for the dohar below. The beige and brown colour combination will pair perfectly with bright pillows and bedsheets.
Hashtag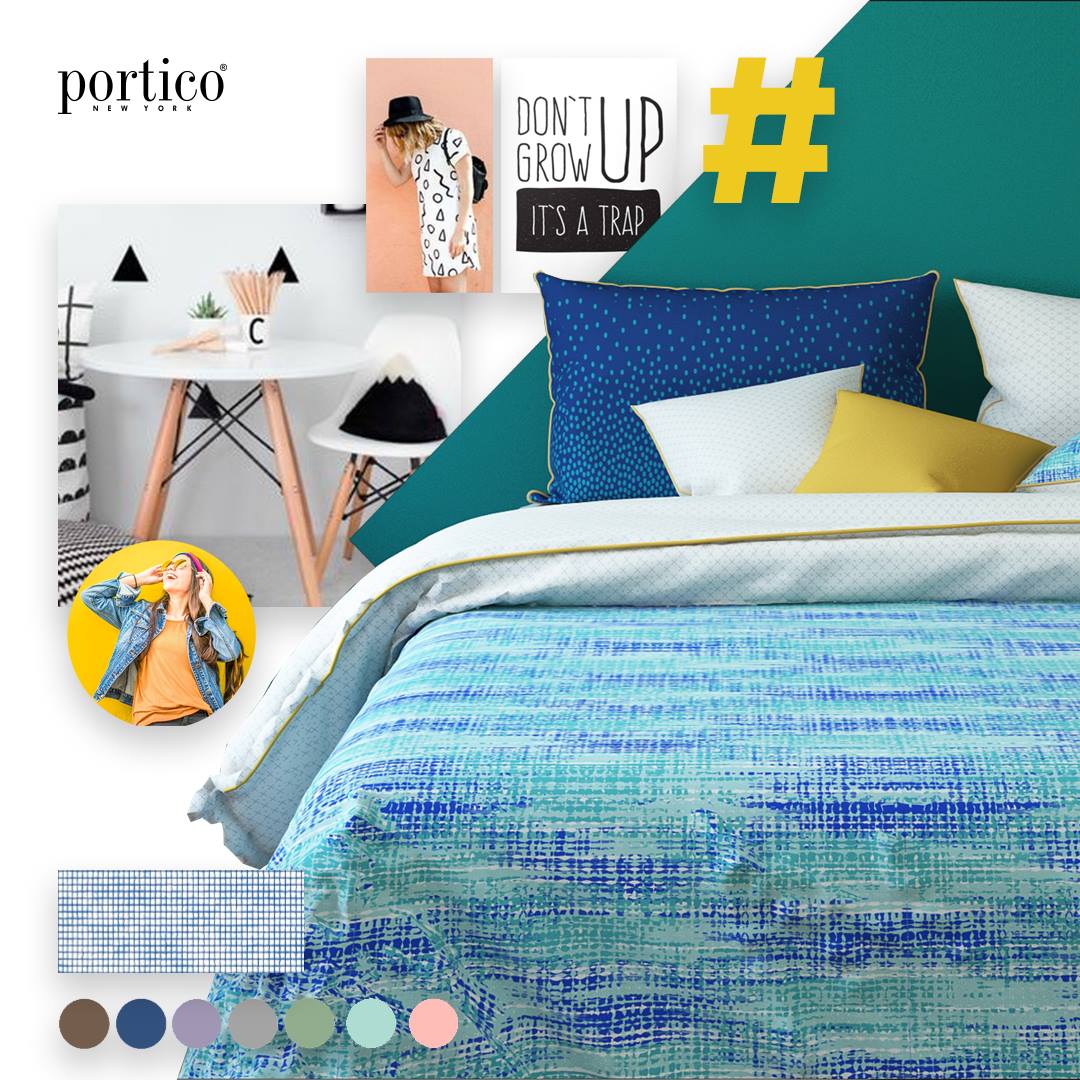 As the name suggests, the Hashtag collection is inspired by tech-savvy youth, who love accessing the world from the palm of their hands. The pure cotton dohars in the Hashtag collection are heavily influenced by prints that will remind you of pixels and binary codes. Turn up the colour volume in any room by adding a dohar from this collection that comes in an assortment of high-vibe hues such ad bright yellow, aqua and pink that are offset by sombre grey and brown. A balance of colours, prints and high-quality fabrics, that's what you can expect form the Hashtag collection of dohars.
out the pure cotton dohar collection HERE
Portico Suggests:
The teenager in your probably spends all their time chilling on their bed, so why not make it a fun experience with a pure cotton dohar from the Hashtag collection? This pixel inspired dohar is reversible, soft, and easy to wash. Just what every teenager needs in their room!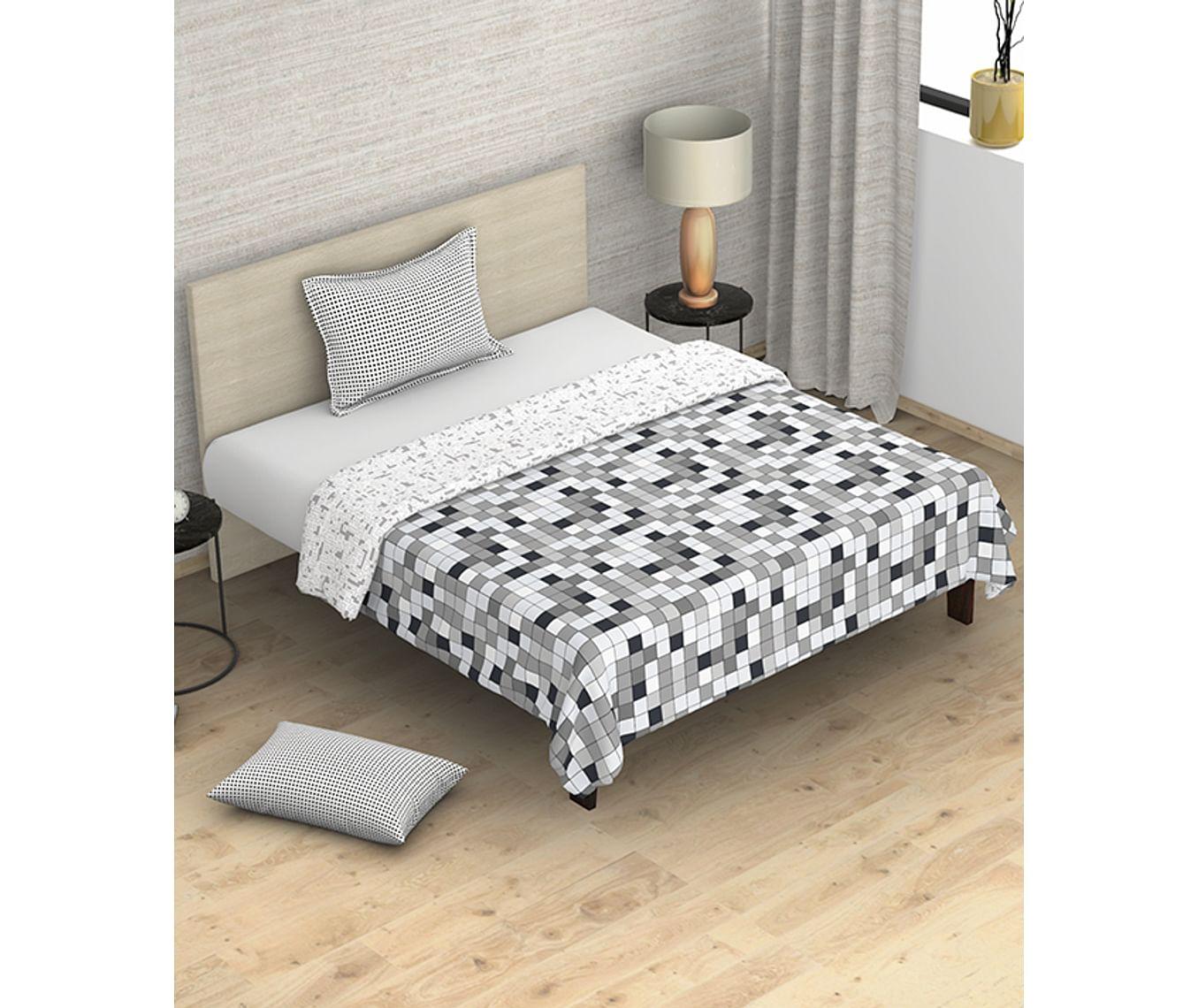 Hurry, get it today - Hashtag dohar single size, Rs. 1499
So, what do you think of our dohars? We have many collections of pure cotton dohars available on our Portico website. If you're looking to up your room with expertly designed bed linen then look no further!