Glamorous Colour Combinations for Your Home
Glamorous Colour Combination
Jan 20, 2021
Does your house turn into an excitement haven every wedding season? From making sure your old fairy lights still work to balancing WFH, this year we all our plates stuffed with things to do and responsibilities to attend even during the wedding season.
That is why we have created this sure-fire list of bedsheet and comforter colour combinations which will help you elevate your home decor without having to browse for hours picking and choosing from Portico's collections online.
1.● Golden Hour
Make sure all your time spent at home fuels positivity and warmth especially during the wedding season by opting for Portico's Percale Gold Sand super king-size bedsheet. The bright yellow will bring with it the cheer of new traditions. Pair this with a more luxurious king size comforter and perfect the balance between vintage charm and tradition.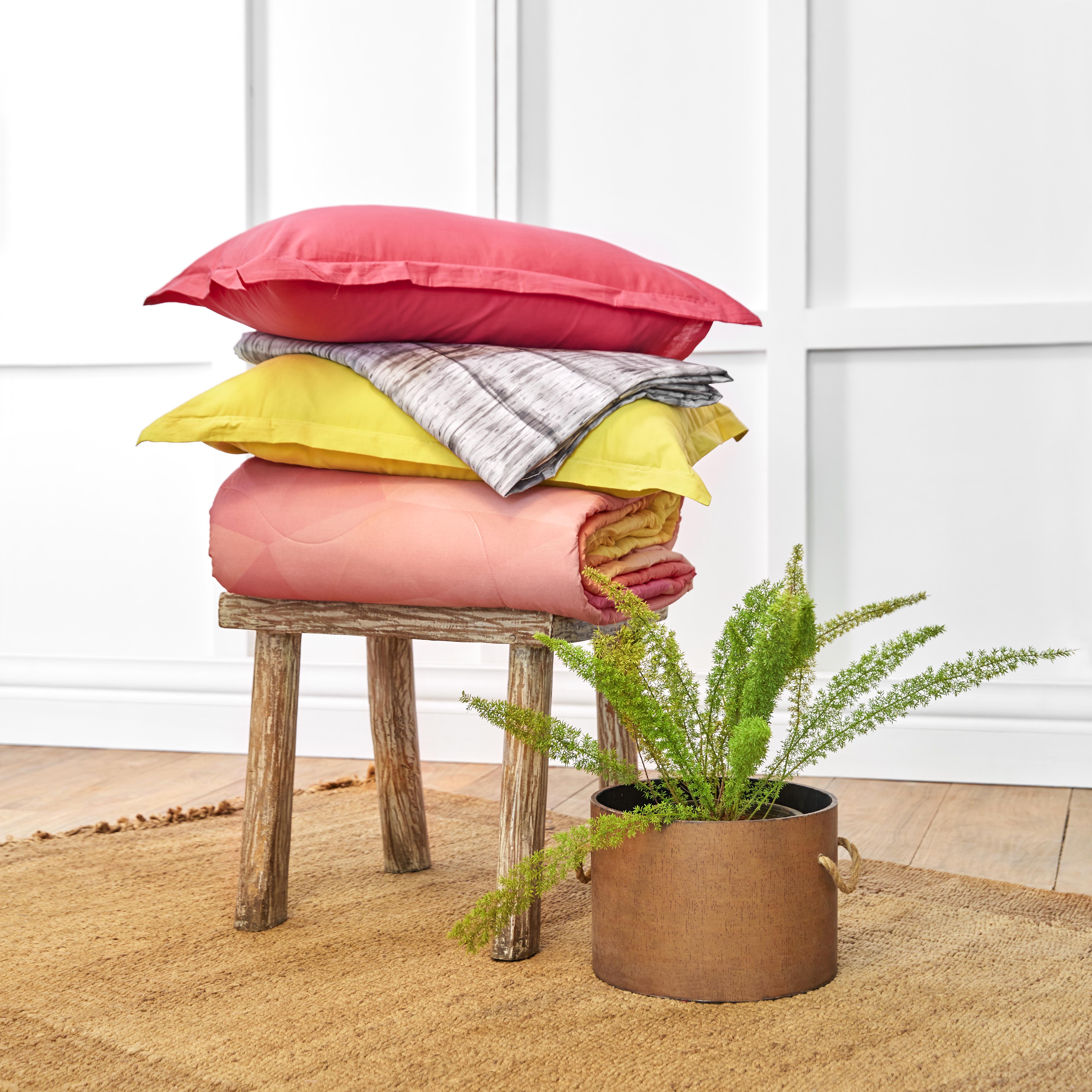 2.● Pink Party
Portico's exclusive collection of designer bedsheets online are crafted to perfection by Manish Arora. A dark pink hue made even richer by the contrasting green, and off-white colours is a perfect blend of bold colours that will transform your room in an instant. The subtle floral motifs also bring with it, divine energy in the festive season. It's matching king-size comforter set is the perfect accompaniment to all the lavishness.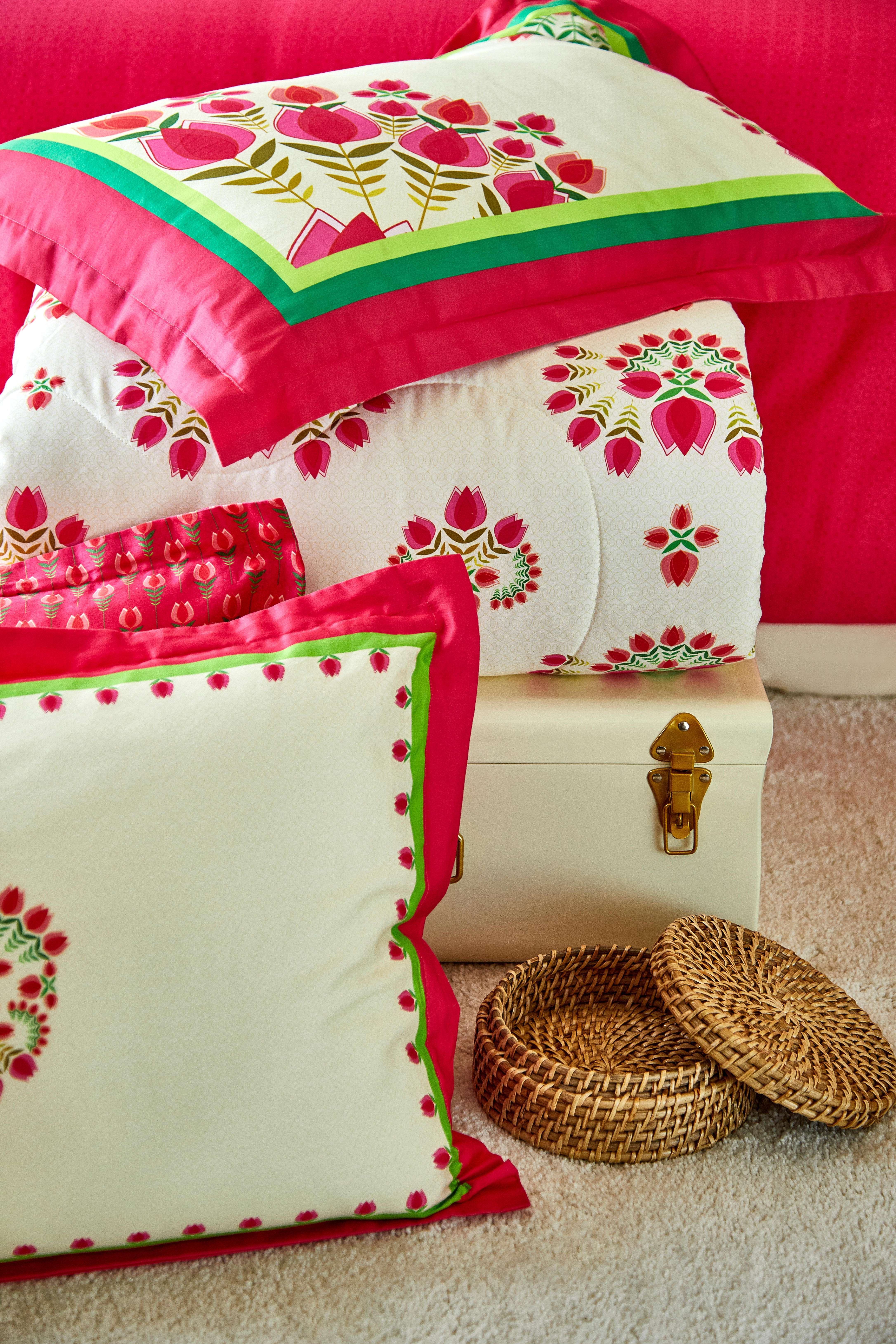 3.● All in One
Portico's Cadence collection of bedsheet duvet sets online are perfect for the ones who are new to home decor and love to live the life of a jet-setter even while at home. Pamper yourself with the soft cotton blend of floral motifs with subtle and warm colours, and have your bed decor ready - all from just one product!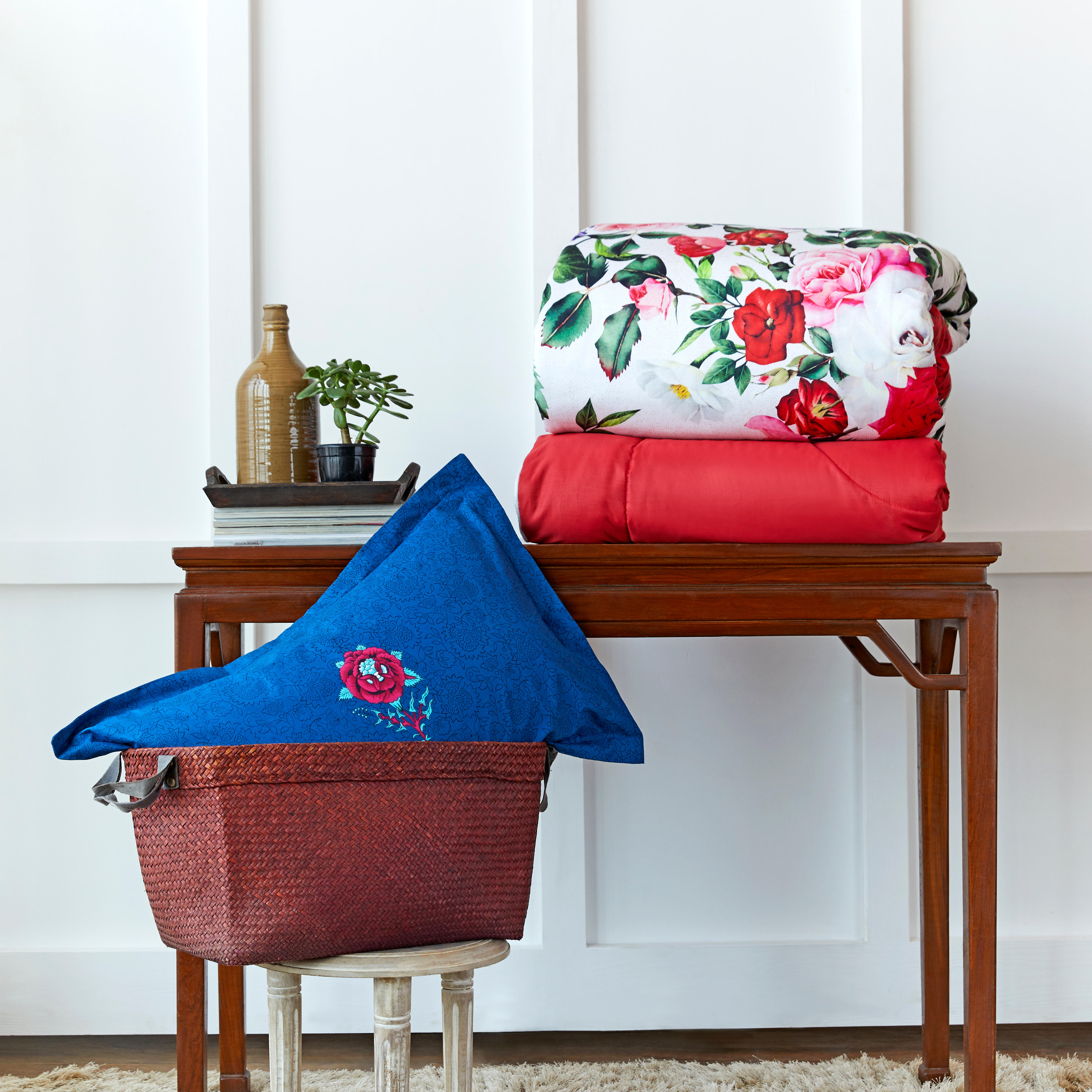 4.● The Blues
Brightening your room doesn't always mean going for bold and over the top colours. Portico's Shalimaar collection of bedsheets and comforters online relies on its earthy patterns and invokes the feel of nature even when you're in the hustle and bustle of the city. Rich textiles and royal prints will bring the essence of our culture during this exciting season.
5.● Vision in Red
Whether it be a bold statement or to make your home full of life and warmth - red is the colour to go. This wedding season, we have a combination which is not for the faint-hearted. Portico's Just Us range is the symbol of the auspicious vermillion in the festive season. Pair this with it's coordinating comforter and indulge in the luxury of a blissful night.