Hashtag: Ultimate style through simplicity!
Hashtag: Ultimate style through simplicity!
Feb 15, 2021
Times have changed and with it so have most of us....and especially our mindsets!! From a traditional era of joint families, customs and traditions we have now moved on to welcoming nuclear families and independent minds!
This is also the age of the Millennials, who are confident, ambitious and achievement oriented! Millennials firmly believe in the concept of 'less is more'! Having adopted a minimalistic approach to life where simplicity supersedes the elaborate, they are convinced that quality is better than quantity! They make their independent choices possessing a mind of their own! And… don't they thrive on the fast pace of life and absolutely love being on their own!
Keeping the millennial in mind, Portico has ventured into creating the perfect bedding range which is functional as well as stylish, catering to the Millennial-on-the- go! Create your own fashionable modern bedroom with Hashtag, a range with subtle tones that will help you drift into restful slumber! Bordered with neat contrast piping on the pillows, the range offers stylish patterns for all the millennials out there! A complete must-have!
Hashtag- Colours and Design:
Hashtag is the creation of a talented team of young designers at Portico, who intelligently gauged the gap in the market for trendy bedding for youngsters. They put their minds together, each one brimming with ideas that were out of the box. Lo and behold…. a new range was created. A range that would infuse one's bedroom with a youthful edge! Hashtag! It's the perfect choice to liven up your bedroom with funky designs, adding a zing to your bedroom interior. Showcasing a varied sense of style and taste, the enthusiastic team came up with striking patterns and stylish signature colours making sure one could achieve the ultimate style statement through simplicity! For added dimension, they believed in finishing the look with accent pillows in varying colors and patterns.
Hashtag offers a wide range of bedlinen, fitted sheets, comforters, duvet covers and dohars that are sure to redefine your bedroom.
Hashtag-Bedlinen:
Uplift your bedroom in a jiffy! Hit the snooze button with the stylish bedlinen from Hashtag featuring intricate mesh patterns in serene colours! Pillow covers furnish an exciting contrast! It offers a refreshing take on a traditional pattern to brighten up your room tastefully! Available in single and double sizes.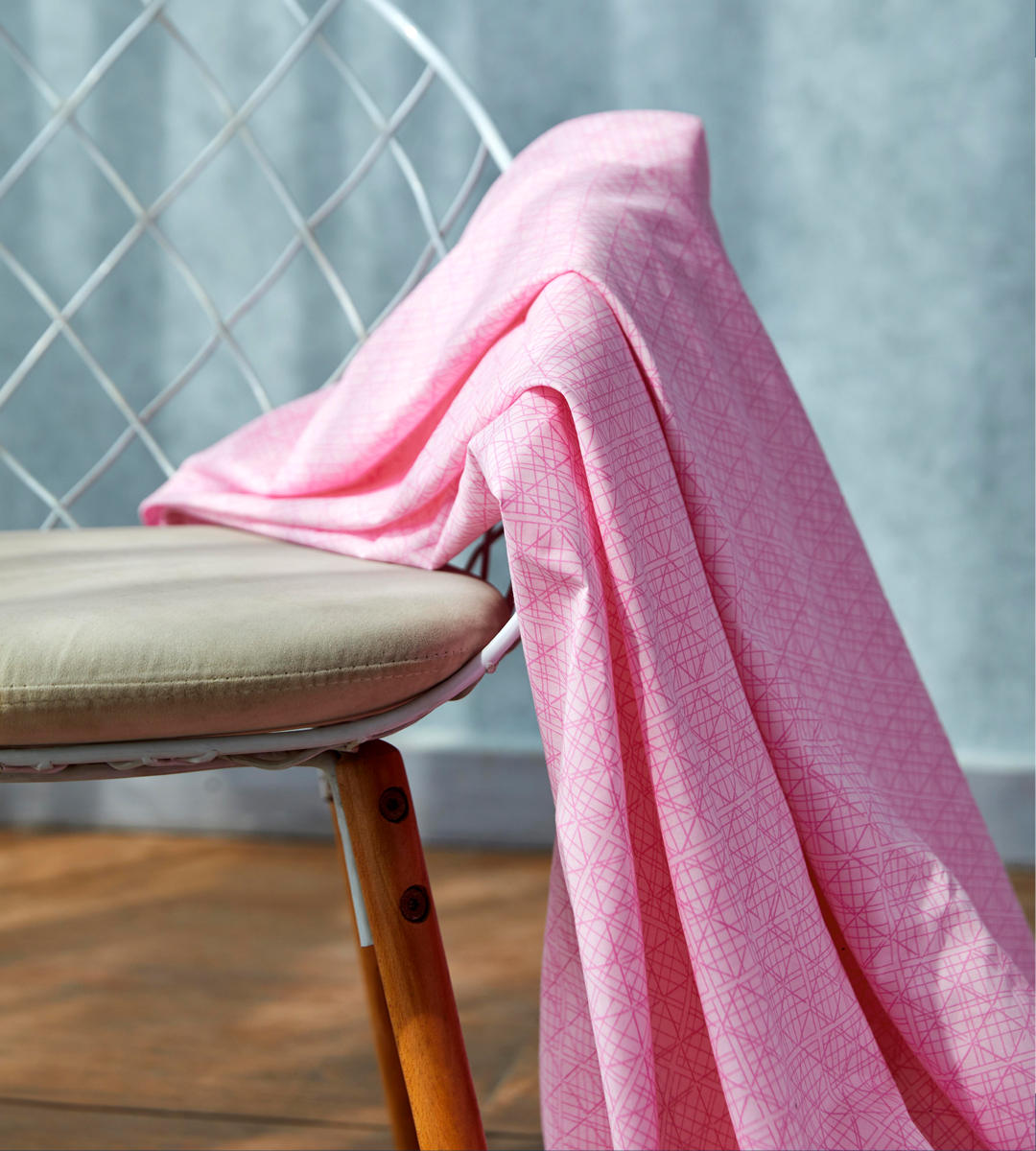 Hashtag-fitted sheets:
Energize your mornings after a good night's sleep! A sense of serenity and calmness prevails the bedroom after a typically busy day on using the fitted sheets from hashtag in soothing tones. Beautifully tailored pillows with contrast piping bring in a modern twist to your bedroom!
Hashtag-Comforters:
Redefine your bedroom with Hashtag's soft and smart comforter creating an energetic vibe to the relaxed and homely atmosphere. Reverse to reveal a patterned maze in neutral tones. Just perfect for your special coffee mornings! Available in single and double sizes.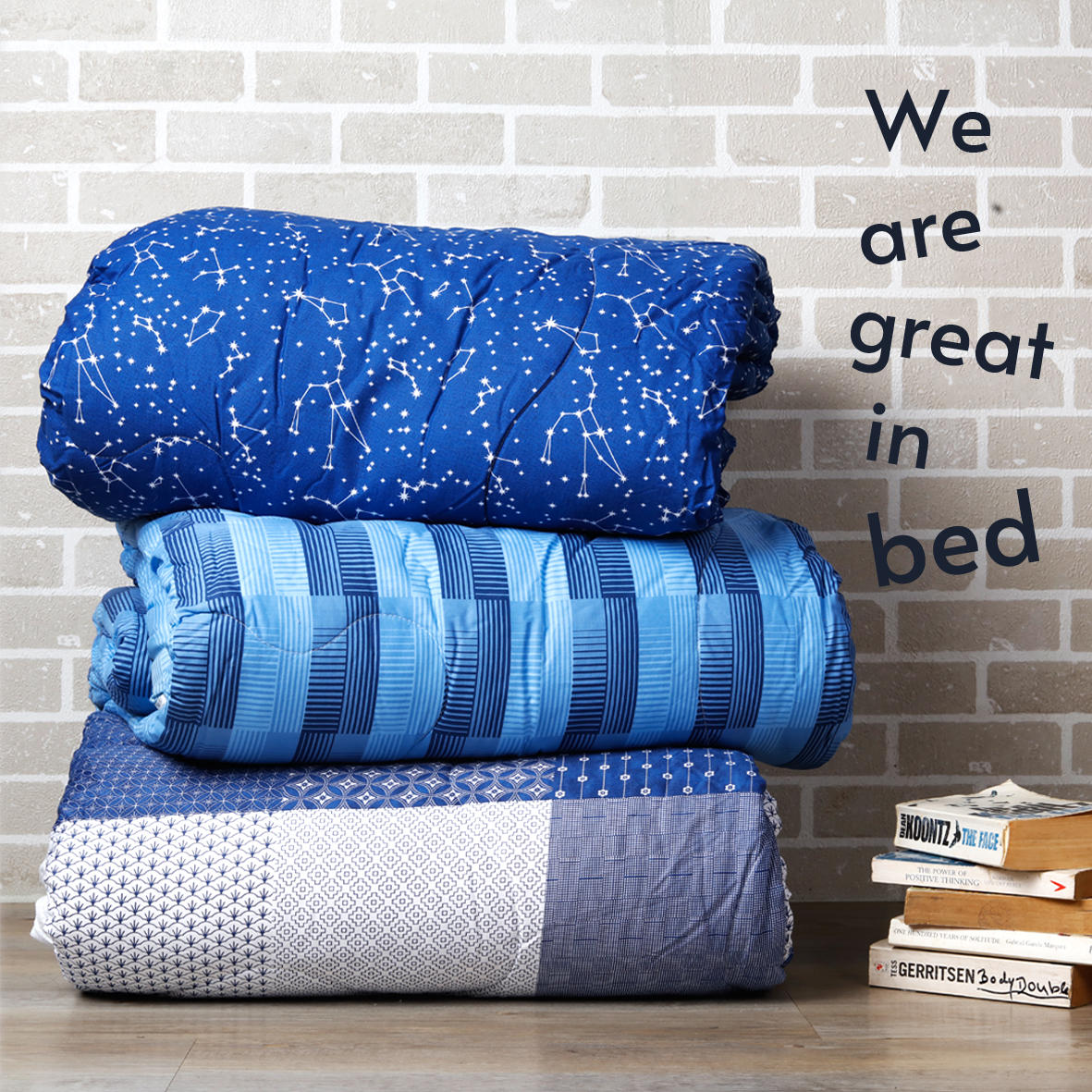 Hashtag-Duvet covers:
Ensure your perfect night's slumber with the refreshingly smart and stylish collection of dohars from Hashtag! Featuring a display of bright colours, it's a visual appeal of bringing sunshine into your beautiful bedroom! Available in single and double sizes.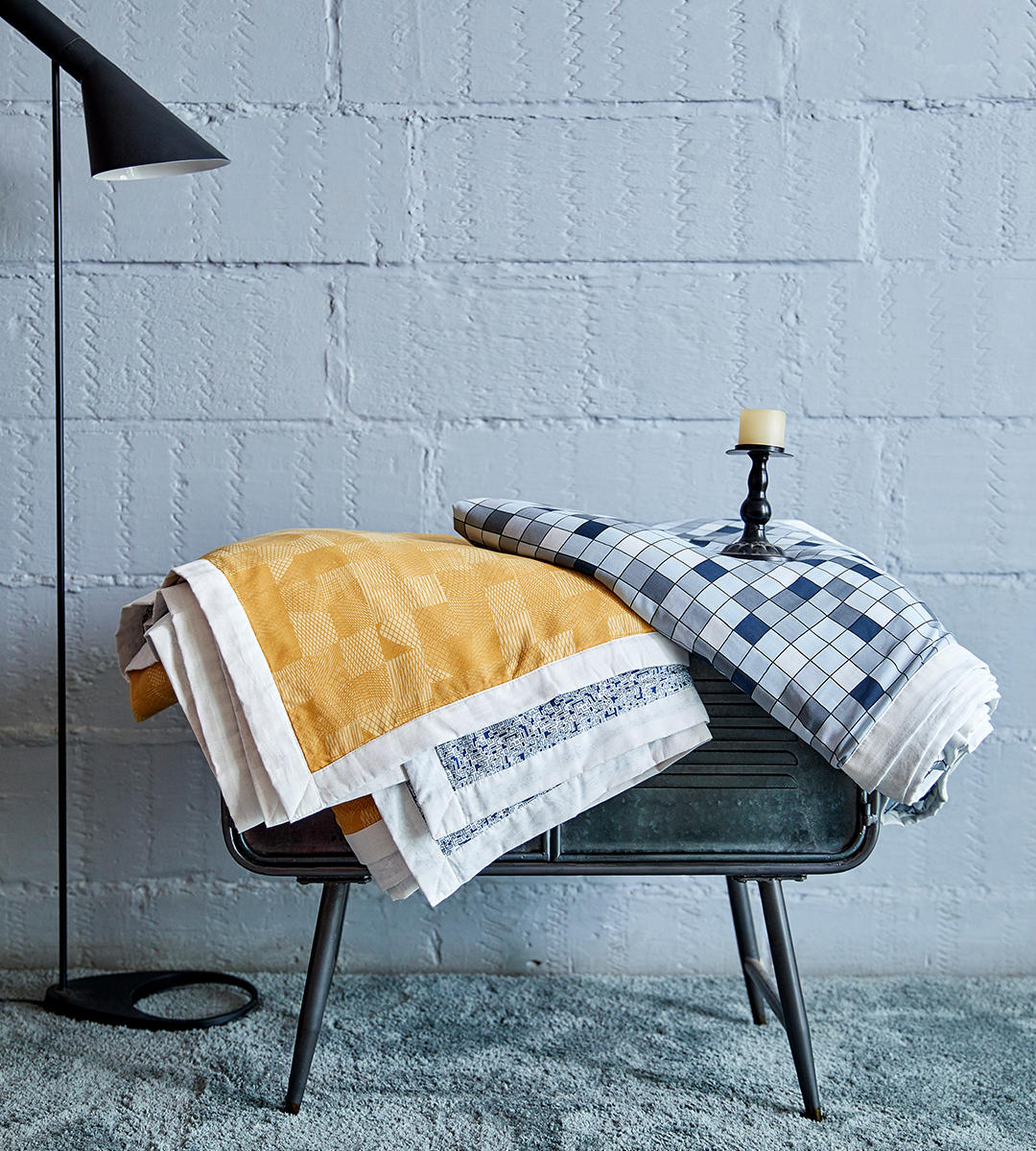 Hashtag-Dohars:
Refresh your bedroom and your mood with this delightful dohars collection from Hashtag in a vivid coloured mesh pattern. Luxuriously soft and comfortable, it evokes a cosy appeal! Make every moment memorable. Available in single and double sizes. Bring in a modern twist to your bedroom with Hashtag, where minimalism strikes a high note! Surely an exquisite range with great blend of style and sensibility!