Marvella: A beautiful bedtime story!
Marvella: A beautiful bedtime story!
Feb 19, 2021
Aren't sleepovers such an exciting experience! Staying up all night, sharing secrets, laughing at the silliest of jokes, indulging in midnight snacks are only some of the highlights!
We often wrap ourselves in our cozy blankets as we sip on that hot cup of coffee, chatting on the bed with never ending topics to discuss! A bond created that stays on forever!
The bed, the bedding and its accessories play a pivotal role, eavesdropping on all the secrets and goings on of the slumber party, turning a plain and simple bedroom into a cozy enviable chamber!
Needless to say that exquisite bedding with eye catching patterns makes for the perfect backdrop for such a cozy setting. It adds to the ambience of it all making each slumber party truly unforgettable!
Isn't it true that a splash of vibrant colors with fun prints can brighten up your space instantly and in turn your mood!
Well..read on to know more about the perfect bedding that surely uplifts your personal space and where every design tells a story! Yes, call it a bedtime story!
Marvella by Portico is the perfect bedding ensemble that adds a touch of splendour to your bedroom making it appear exciting!
The designs akin to a canvas displaying brush strokes of vibrant colors and patterns complement each other beautifully. Sure to make your bedroom look picture perfect!
This exquisite collection of bed linen is available in a wide range of bedsheets, fitted sheets, comforters and dohars.
Marvella-Bedsheet:
Let's take a look at some of the magic that goes into the splendid bedsheet sets adding a splash of vibrancy and colour to your bedroom ! Marvella bed linen designed in a varied mix of geometric, floral trendy patterns lends a contemporary vibe to it. The bold and unique collection of bed linen featuring interesting prints from Marvella is just what you are looking for to dress up your bedroom beautifully! Contrast pillow cases accentuate the look!
Marvella bedsheets are made out of cotton, very soft and give a great feel of comfort! And what is more…these supersoft bedsheets are priced at Rs.999/- as their starting point..making them a complete must-have! Reasonable pricing surely makes it a complete and perfect package! Available in single and double sizes.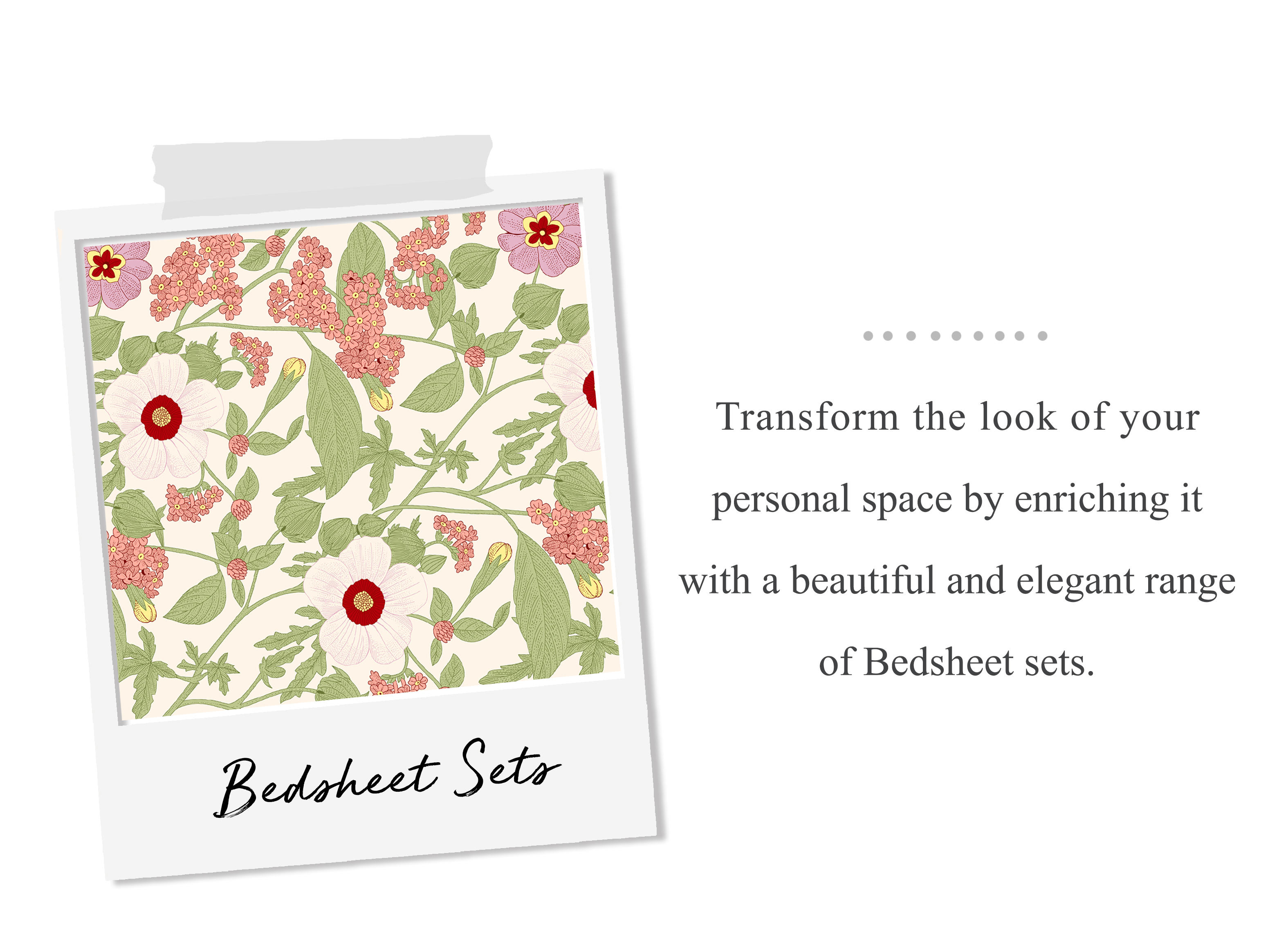 Marvella-Fitted sheets:
The exclusive collection comprising fitted sheets in king size from Marvella creates magic the moment you step into your bedroom! Enhance the look of your cozy bedroom with its trendy and evergreen designs. Matching pillow cases in similar bold prints complete the look!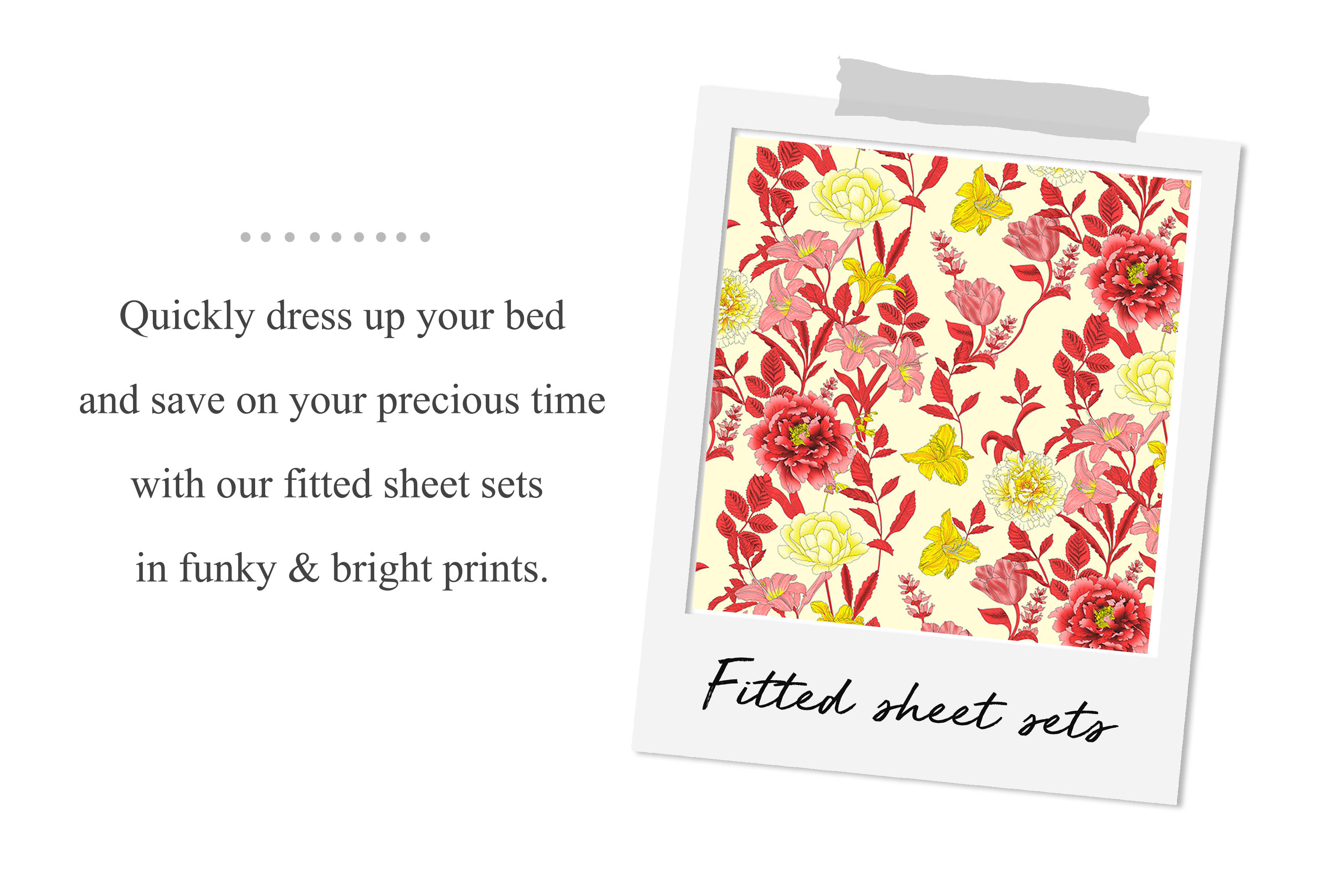 Marvella-Comforter:
Slide in with utmost comfort into the luxuriously soft collection of comforters from Marvella that incorporate trendy patterns. Snuggle in and dream away! Reverse to reveal eyecatching designs in vibrant colors!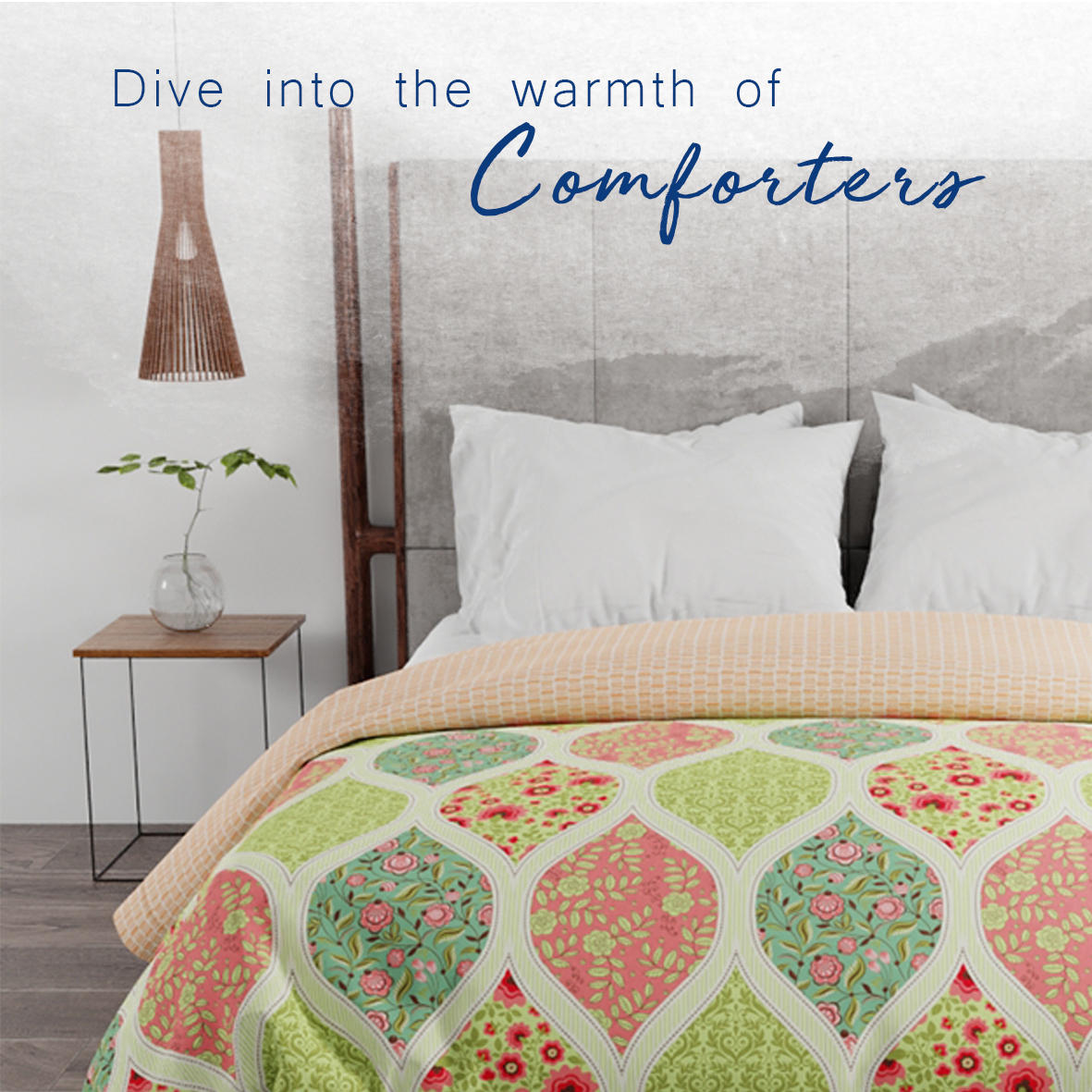 Marvella-Dohar:
An absolute top of the list collection in cozy and functional dohars by Marvella features a colourful palette lending a relaxed and laidback feel. Snuggle away in its super softness. Completely reversible to reveal a delicate pattern in soothing pastel colors!
Add a touch of sparkle to your home with Marvella! Let the magic start from the moment you step inside your bedroom!