The Story Behind Africana
The Story Behind Africana
Feb 05, 2021
Are you still dreaming about that perfect night's sleep? Well, recognizing the importance of sleep in our hectic daily routine is imperative if we wish to begin our day refreshed, alert and hence productive. The one and only place in our home-our bedroom is where we can unwind, revive and restore ourselves! Our haven of peace and tranquility!
It is said that a home is a reflection of one's style..so is one's bedroom and in turn the bed! In order to have the best night's sleep one has ever had, we need to focus on the basics of a comfortable bed and the stylish textiles that adorn one's sleep space.
What if you could dive into silky smooth bedsheets, super cozy comforters and fluffy blankets that add bursts of colour and character to your space too!
The stupendous collection Africana by Portico does just that! Be assured that you can create your very own sleep retreat by adorning your bedroom with it's fun free-spirited vibe!
Africana-The Inspiration:
The collection that infuses energy all around, giving your bedroom a glamorous yet contemporary look, has been inspired by the supremely talented designers and creative team of Portico! On travelling to Africa, they imbibed its culture, tradition and captured the essence of its untamed charm…. thus weaving Africa's intriguing culture into playful fabric.
Africana-The Striking Colours & Designs:
Traditional colours have been blended with contemporary flavours to suit todays design sensibilities. Every motif of the collection has been sketched and combined to form a pattern that reflects the designers inspiration.
The collection exudes a dramatic flair to your space with its boho inspired look and stunning Mgongo designs.
Ubuntu designs in intriguing geometric patterns and traditional zulu designs in rich contrasts make for a colourful and energetic statement. Every symbol weaves a story signifying the wisdom of the tribe.
It is surely a collection that features timeless beautifully arranged patterns from the bohemian colour palette.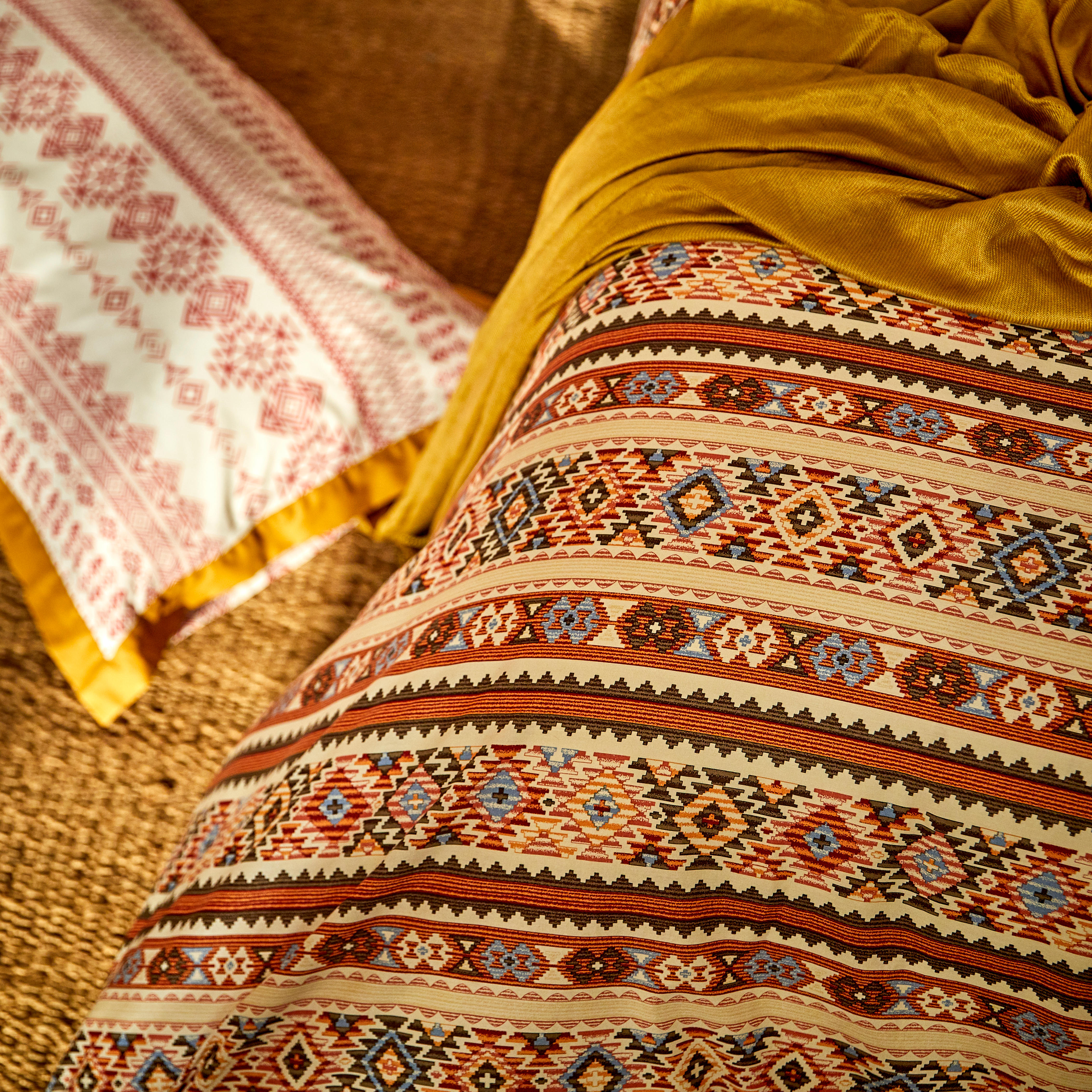 Africana-Bedlinen:
The collection comprises of supersoft bedsheets crafted in inspiring Adire and Kuba designs with intriguing patterns from Ndebele.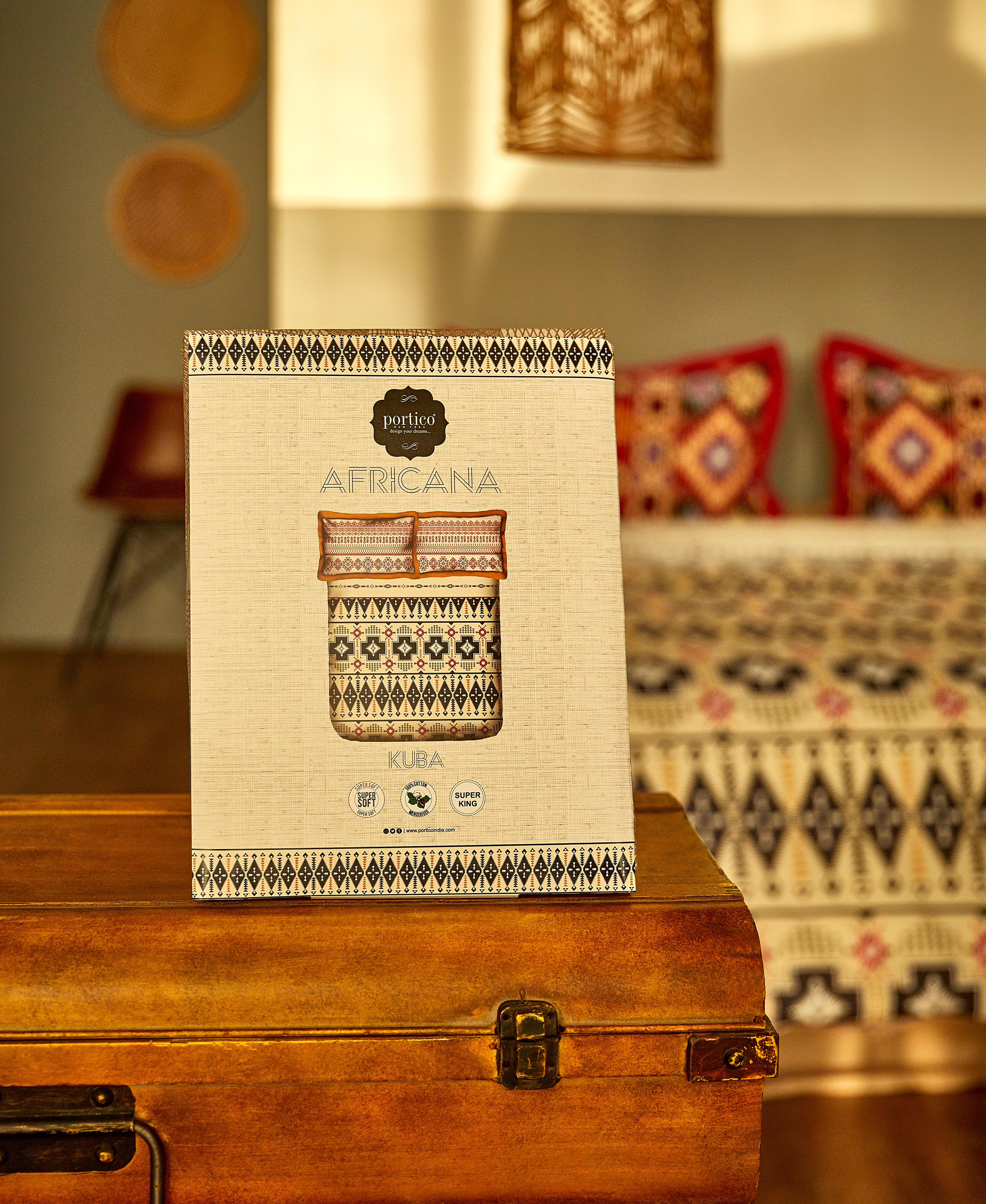 Africana-Comforters:
Wrap yourself around the luxuriously cozy comforters showcasing designs from Adire, distinctive patterns from Ndebele and Kuba, stunning Mgongo,Ubuntu and Zulu designs in striking colours. Available in double and single sizes.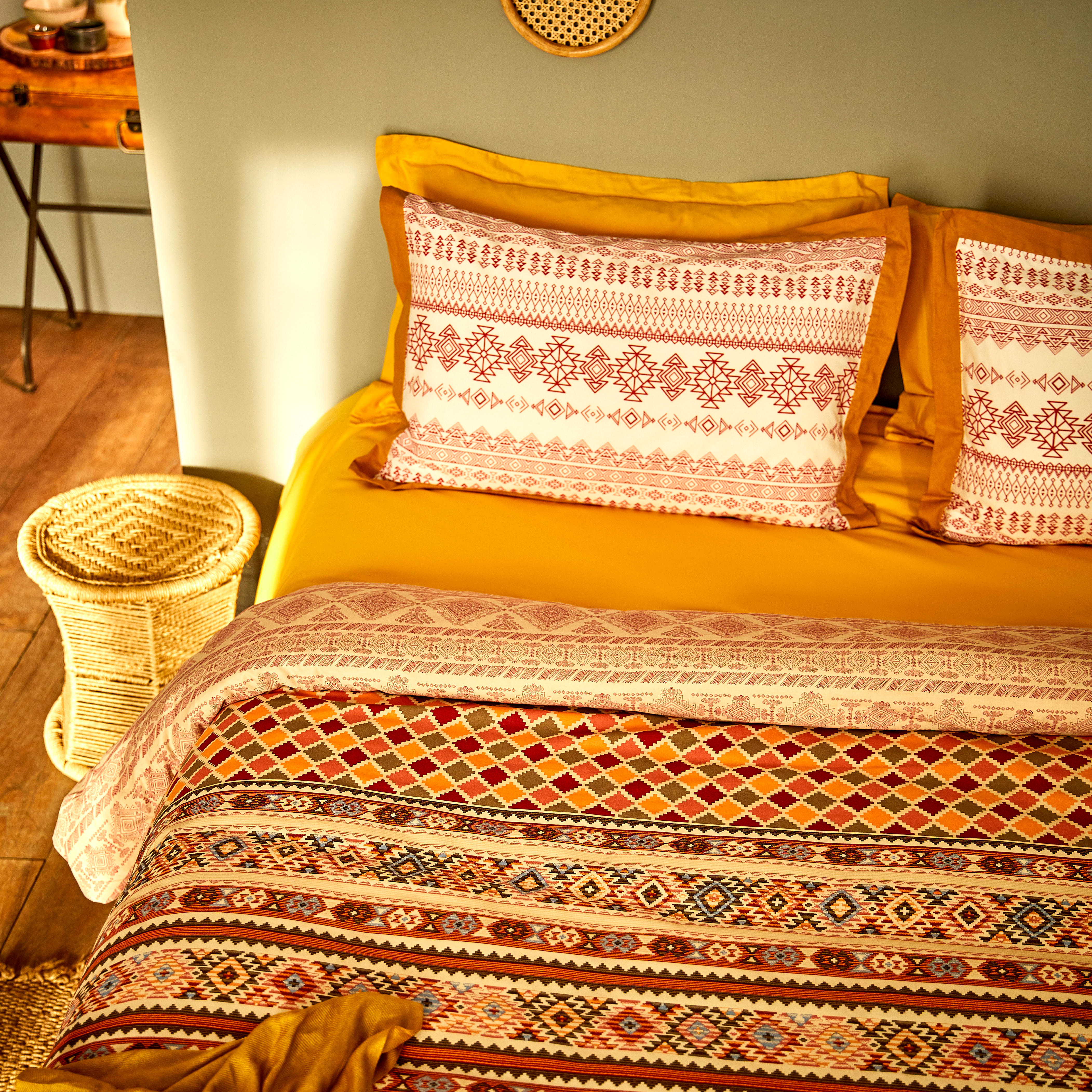 Africana-Blankets:
Snuggle into the exclusively lightweight and fluffy blankets by Africana infused with traditional African designs making them a sure shot pick! .
Let's create a create a canvas where colours, designs and patterns can ignite conversations! .
Adorn your bed with Africana and bring out the inner gypsy in you! .